Entertainment
When my wife offered to give her kidney for me, I was astonished – Rapper Eedris Abdulkareem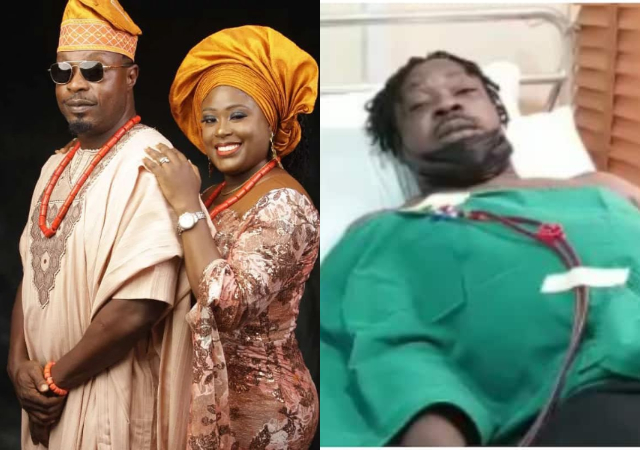 Experienced Nigerian rapper Eedris Abdulkareem recently said in a statement that he was surprised when his wife offered to donate a kidney for him.
Eedris Abdulkareem confirmed this in an interview with Entertainment Splash, saying that his kidney issues started seven years earlier.
Yetunde Sekinat Abdulkareem, the rapper's wife, decided to donate her kidney in order to help her sick husband.
Following his successful surgery, Eedris recorded a song to thank his wife for her love and support.
In his conversation with TVC Entertainment Splash (E Splash), Eeedris stated:
, "About seven years ago, I started feeling that something was wrong with my right kidney. I always feel pain, so I decided to go to the hospital. The doctor told me my kidney is very weak and that I needed to be careful," he said.

"About two years ago, I discovered that the pain increases. We went to the hospital and the doctor confirmed I had a stage four kidney problem. He said the only thing I could do was to start dialysis.

"He said it could be reversed if I do the first and second but, if that doesn't happen, the best option is to do a transplant. My wife called her friend who did a transplant and she said we should see Doctor Bamgboye.

"We booked an appointment and went to St. Nicholas Hospital. The doctor did checkups. He said I had to bring a donor and it has to be a family member: a brother, sister, father, or mother who has to be 18 and above to 65.

"My wife there asked the doctor if she could be a donor for me and he replied, 'yes, if you're compatible'. She asked how she could know that and the doctor spoke of some tests. She said, 'can we do that now?' I was shocked.

"We never discussed it. She did the first and second tests, and she was. We were to do up to 15. On the last one, while I was on my dialysis bed, the doctor said they saw something in her that might render her incompatible.

"She took the 15th test and the doctor took the results to see a professor. The doctor said there was nothing wrong, adding that some growths come up inside the human body that might not necessarily be cancerous."
The rapper acknowledged in the song "Thank You" that he had taken his health for granted before developing renal disease.
For more updates, always visit dailygam.com