Entertainment
"Your low life can't relate," Ashmusy said after being hounded for stating she spends N2 million every day.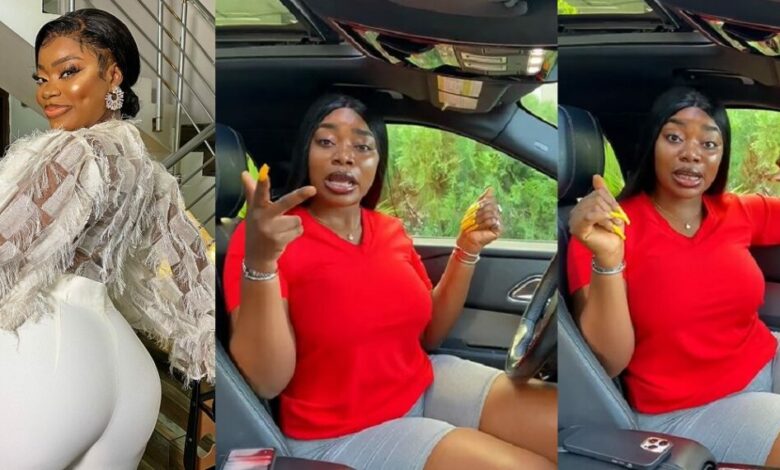 Ashmusy, a popular skit artist, has responded after being chastised for claiming she spends at least N2 million a day solving her life problems.
The internet personality had resorted to social media to express her displeasure with the high expense of living. According to her, she has large expenses on a daily basis that always total more than N2 million.
Her claim elicited a flood of responses from social media users, the majority of whom accused her of living a lie.
TBoss, a reality TV star, also took a shot at her, criticizing the "false lifestyle" mentality prevalent among celebrities and how they lie to impress their audience.
In response to the reaction, Ashmusy published a summary of her daily expenses, which add up to that large number.
She went on to say that she has many individuals who rely on her for school fees, food, and even house rent, and that low-income people cannot relate to her lifestyle.
"By the way… some People are really lame asffffff!

Do you know there's some of us that familiesss are depending on ? You know people I Dey train for private university ??

You know Howmany people I Dey pay rents for ? Business bills nkor ! I have 7 delivery byks for my company.. na everyday 3 Dey spoil.. na every week we Dey buy new one… should I continue to Count ???

"Truther" say na fake life… 1 tell Una say the 2m daily na for designers wey I Dey buy ? How many designers you don ever see me post here ?? You nor know me , you only know my Instagram and videos…

My love 2m now be like 2k for this naija oh.. price of everything now is high asf! Some Poeple spend way more than that daily sef.. Some LOW LIVES can definitely not relate! I post am yesterday sef as cruise but e be like say some People nor get sense!" She wrote.
See her post below,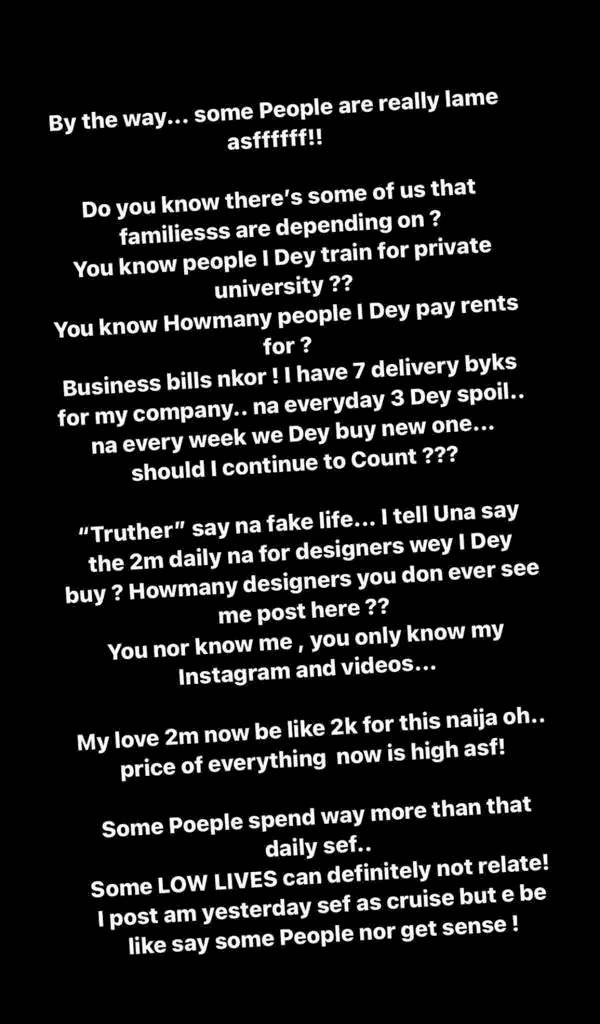 For more information always visit dailygam.com