Metro
Brilliant twin sisters bags 5.00 CGPA from the same university in Europe, sets outstanding record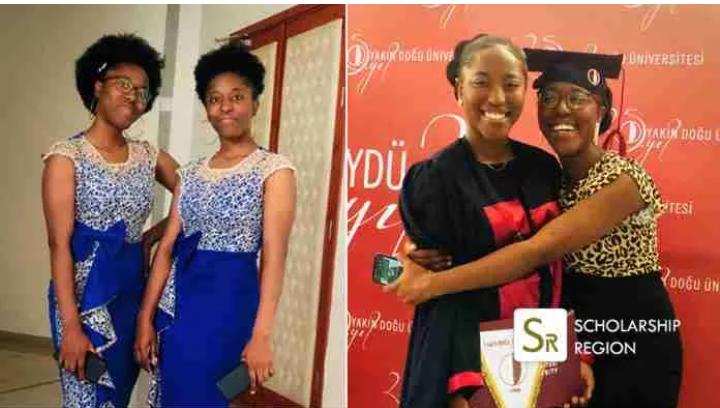 Nigerian twin ladies Divine and Miracle Gosioha, who graduated from the Near East University in Nicosia, Cyprus, Europe as the top students in their respective disciplines with exceptional 100% first-class scores, have made their father pleased.
Divine and Miracle earned degrees in journalism and law, respectively. They had to find the money to pay for their education abroad because they were from Aba, Anambra State, in South-East Nigeria. Their father, according to a Tiktok video recorded by Miracle, was injured in a horrifying car accident just before they started their studies in Cyprus, breaking his femur (thigh bone).
Despite that their father was hospitalised, he managed as much as he can to send them abroad for their studies while even still on crutches. "Many people frowned at what their father did. They called my father stupid for sponsoring "GIRLS" outside Nigeria," Miracle narrated.
The twins asserted that despite all obstacles, men's words cannot alter fate.
With a GPA of 3.95 out of a possible 4.00 and a GPA of 4.00 out of a possible 4.00, respectively, Divine Gosioha and Miracle Gosioha Chizaram finished as the best graduating students of Near East University, Cyprus in International Law and Journalism four years later.
Pictures from their graduation ceremony show Divine and Miracle, who were thrilled to have made their parents proud, glowing.
For more updates, always visit dailygam.com