Entertainment
Daniel Regha, a well-known Twitter critic, has been named Influencer of the Year.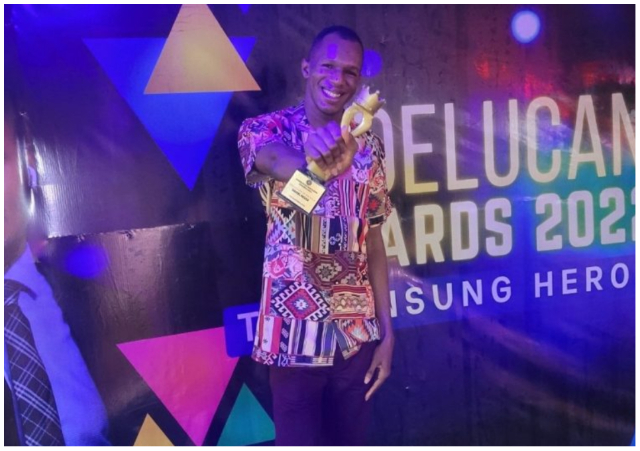 Daniel Regha, a popular Nigerian Twitter critic and social commentator, has won his first award.
He was named Jude Lucan Influencer of the Year at the 2022 edition, which took place over the weekend.
Regha took to Twitter to share the good news and commemorate the historic moment for him.
The Twitter Influencer thanked the organizers for honoring him with an award he had never previously received.
He shared a photos of himself and the award plaque, writing; "Just won my first ever award as the "Influencer of the Year". Thanks a lot @JudelucanMag for the honour."
See his post below..
JUST WON MY FIRST EVER AWARD AS THE "INFLUENCER OF THE YEAR". THANKS A LOT @JUDELUCANMAG FOR THE HONOUR…✌ PIC.TWITTER.COM/689PTOYTO2

— Daniel Regha (@DanielRegha) December 11, 2022
For more information always visit dailygam.com