Global News
Exceptional African Footballer, Sadio Mane goes back home to lift his people from poverty to wealth, pays them monthly salary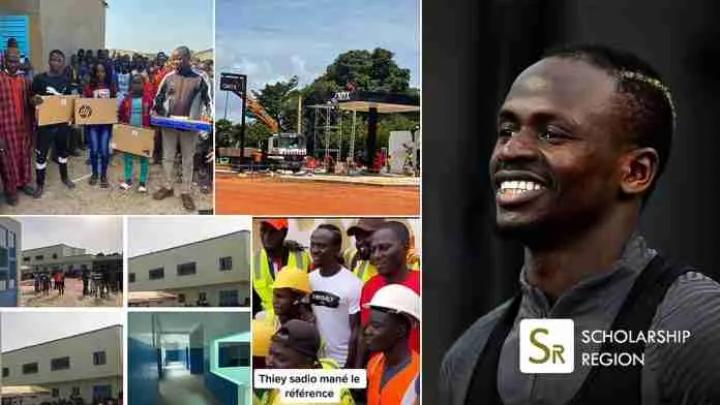 After having a great career overseas, Senegalese striker Sadio Mane, who previously played for Liverpool Football Club and currently playing for Bayern Munich, went to his hometown of Bambali, Senegal to help his family and community members transition from poverty to luxury.
One of the best football players in the world, Sadio Mane, took it upon himself to support his community through philanthropy and sponsorships as he ascended to fame with their help.
Despite being a celebrity, the 30-year-old footballer has always maintained relationships with about 2,000 people in his hometown. Many people laud his attitude as exceptional and point out that most celebrities don't reflect on their roots once they've achieved success.
In a recent act of kindness, Sadio Mane joined El Hadji Diouf and Papiss Cisse in a local game. He has given a substantial chunk of money to help his community grow, including £500,000 for a new hospital.
In order to provide the future generation of kids in Bambali with a chance to succeed in life, he gave more than £200,000 in April 2018.
Unlike many others, Sadio Mane has consistently insisted that he gives back to his community instead of doing it for attention. He requested that the subject of building a school for the younger generation be left out of the interview when The Telegraph approached him about it, stating: "I do not do this for attention."
For more updates, always visit dailygam.com