Global News
Kenya: How Sammy K almost failed in his attempt to give his wife a car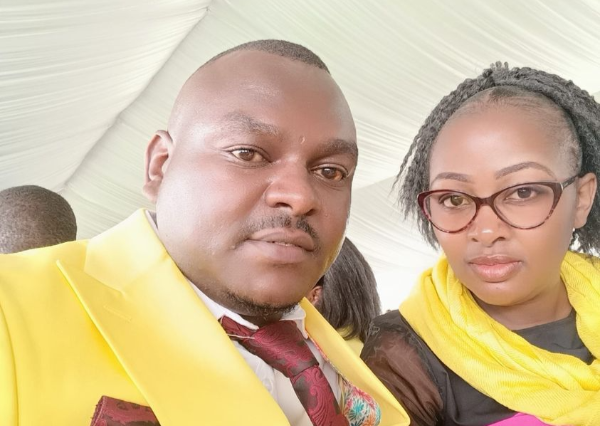 Sammy K, a well-known gospel performer, just gave his wife a car.
She received the car from her pals as part of a baby shower celebration.
Sam claims that the surprise nearly backfired because his wife kept upsetting him by not returning his calls on D-Day.
Speaking at the baby shower, Sam said that his wife was the nicest thing that had ever happened to him and thanked her for supporting him.
 "I thank my wife for sticking by me.

When we met is when I found out there is true love, I learned that one can go home as a man and it's not about kukaliwa chapo.

When I got married to her I knew I could get fat. When I married her my blessings started opening up. Always get married to a friend."
Adding;
"She is a very prayerful woman. Even if a man is poor but he is respected by his wife that is the biggest blessing he can get."

I wanted to buy something that would last a bit longer. I decided to buy her a car."
Sam says that he almost asked for the car to be taken bar as she was not picking up his calls
"The devil was working against her blessings. At some point, I got mad and asked that the car be taken back but I love her so the car will be brought to her tomorrow."
The wife unintentionally spoilt the surprise, so the car could not be delivered at the baby shower.
Later, it was delivered to her.
Sammy advises that you should only get married to your closest pals since other individuals might curse your life.
He said that he hoped to be able to do more for his wife in the future and thanked his "sister" Mary for keeping the surprise a secret.
For more information always visit dailygam.com