Global News
Ghana: Prof. Gyampo believes Akufo Addo should be sued for causing financial harm to the state.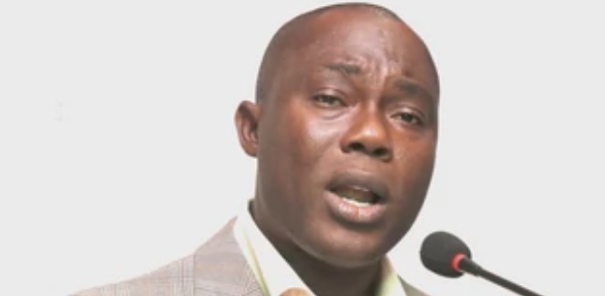 According to Professor Ransford Gyampo, a political scientist, President Akufo-refusal Addo's to replace his Ministers is an unnecessary waste of the country's limited human resources that may be brought on board to help solve the country's economic predicament.
According to him, the President's vehement opposition to the concept of a reshuffle, as well as the reduction of his administration and the dismissal of his Finance Minister, Ken Ofori-Atta, suggests that the President's brag of having "the men" was merely rhetoric and not factual.
He remarked that, given the country's critical circumstances, it was about time the President brought in fresh minds with new perspectives to assist solve the economic problem while lowering the size of his government to conserve resources.
Prof. Gyampo believes the President's refusal to respond to citizens' calls suggests the administration is keeping those Ministers in place to conceal far worse facts about the country's position.
Speaking on Newsfile on Joy TV, he said, "You cannot tell me Mr. Ofori-Atta is the best Finance Minister that Ghana would ever produce or that within Ghana at the moment there's nobody in the NPP who can run our Finances better than him."
He went on to say that, given the situation that the President's aversion to public counsel is producing, someone should consider suing him for inflicting financial loss to the state as a result of his unwillingness to tap into the best minds the country has to offer.
"There are brains, there are talents that are going waste and I'm saying that tomorrow or someday to come somebody should be able to test this at the court, suing the President for causing financial loss to the state for not bringing on board the brains and the talents that could have been brought on board to help steer us, navigate us through the crisis we find ourselves. Why are we wasting them?

"…And I'm saying that failure to reshuffle is tantamount to the dissipation of the limited human resource that we have that can be brought on board to help us navigate our way out of the quagmires of economic misdirections which we find ourselves," he added.
For more information always visit dailygam.com