Entertainment
Guests at the event give cash bundles to the cameraman after learning he worked as a gateman for 8 years.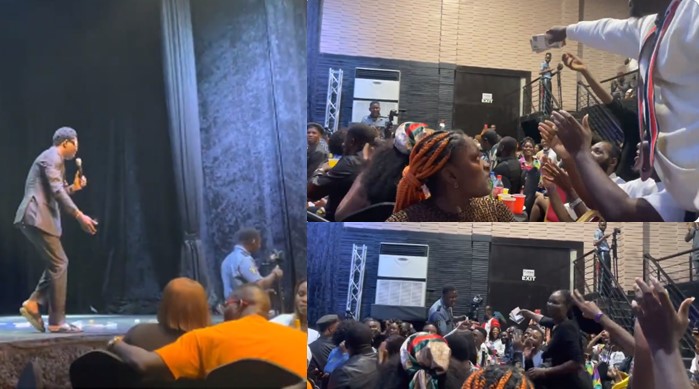 When he went to work at a comedy show, a cameraman never expected to come home with huge blessings.
He was working as a videographer at comedian Destalker's show when his life story was shared on stage.
Destalker revealed that the cameraman was a security guard for eight years before switching jobs due to frustration.
Attendees were moved by the story and brought out stacks of cash to hand over to the cameraman.
He learned how to use a camera professionally and eventually entered the field with a distinct style.
The cameraman chose to stand out from the crowd by wearing his security uniform while working as a videographer at events.
In an online video, he can be seen walking around the venue to collect the funds after Destalker told him to go meet benefactors.
"Oya go meet people, I don insult you into prosperity," Destalker told him.
Watch the video below:
Clearly his lucky day! pic.twitter.com/cwyipk8ftG

— 🐳 @OneJoblessBoy (@OneJoblessBoy) November 3, 2022
For further information and updates always visit dailygam.com