Entertainment
How Can Someone Live a Long and Prosperous Life in Lagos? – Popular Nollywood Actress Cries Out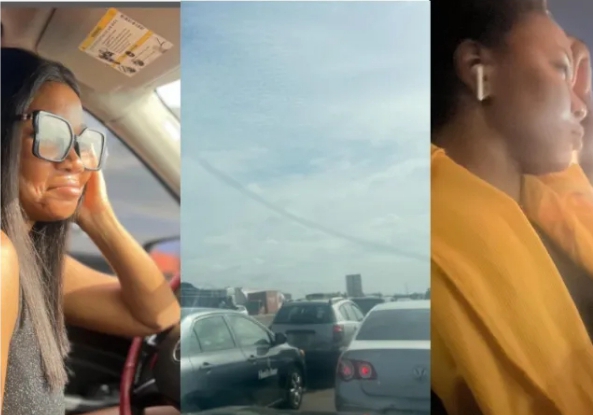 Jumoke Odetola, a popular Yoruba Nollywood actress, has expressed her displeasure with Lagos State's perpetual traffic jam.
The actress took to Instagram to recount her ordeal, wondering how anyone could live a long and prosperous life in Lagos given the high level of traffic.
The actress admitted to spending 10 hours in traffic from Ajah to Magodo, saying she could have used that time for productive work or relaxation.
Jumoke went on to say that she is having a similar experience on the Lagos-Ibadan expressway, which she described as "wickedness."
She wrote: "Shege vs Shege Banza.

"Yesterday, I saw shege, shege saw me. Today again, the shege continues, shege is looking at me and smiling. In fact, shege is romancing me.

"How can somebody have long life and prosperity in this Lagos, with this crazy traffic?

Yesterday, I finished work at 4 pm.

"I didn't get home until 2 am (Ajah – Magodo)…10hrs! Lagos to Lagos! Time that could have been put into productive work or relaxation.

"This morning again, Lagos – Ibadan Expressway is marking the attendance of wickedness, it's doing competition of na me wicked pass. Woos, e be like say na to dey sleep for house sure pass. Independent woman in the mud, I no do again".
For more information always visit dailygam.com
See video below
WHOLESALE ELECTRIC SUPPLY Carole Chazoule OF HOUSTON, INC. Govcb Vendor ID: SAM01023407. Year Established: 1949. Business Type: Woman Owned Business.