Entertainment
Instead Of Celebrating Him, Mustapha Sholagbade's Babymama Disgraces Him on His Birthday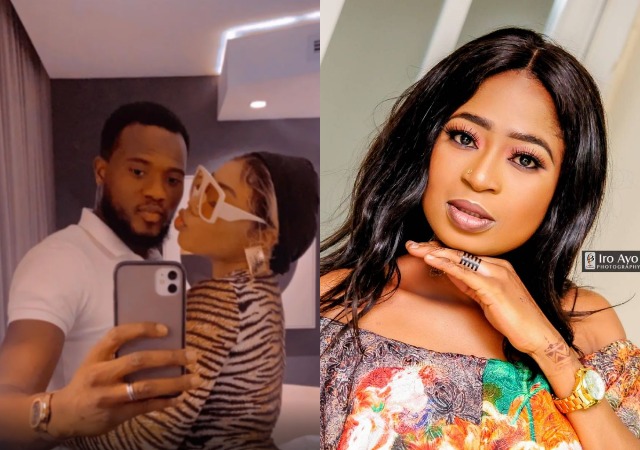 Adewumi Fatai, a.k.a. Glitter's Touch, the mother of Nollywood star Mustapha Sholagbade, has chosen to humiliate him on his birthday.
Today, January 1, is Mustapha Sholagbade's first birthday, and instead of celebrating him, his mother Adewumi Fatai, also known as Glitter's touch, dragged him.
He was called a deadbeat parent by the makeover artist in a lengthy post on her Instagram page. She enumerated all the things Mustapha has neglected to do for his son.
"Happy birthday Owo baba yasir, thank you for always coming to check in your son. Thank you for making him feel the fatherly love you showed to your other son's. Thank you for always making yasir feels his daddy absence everytime his mate are showing off their dad in sch. Thank you for always making him to ask for his dad jawe Owo baba yasir. Thank you for always come and shoot in our area even if I was there but never bothered to ask me to bring him or call grandma to check on your FIRST SON.

Thank you for always making the boy thinks I'm a failed mother. Thank you for always making him feel like a fatherless child. Thank you for always think because he is a Nigerian citizens he means nothing to you. Thank you for always make me regret that no matter how you struggle or make my son think he has no father….
This is unexpected given that Adewumi tagged Mustapha in a post about their son in July.
For more updates, always visit dailygam.com