Entertainment
It aches differently, says Halima Abubakar. – Comedian Princess is chastised by Iyabo Ojo for exposing her phone call.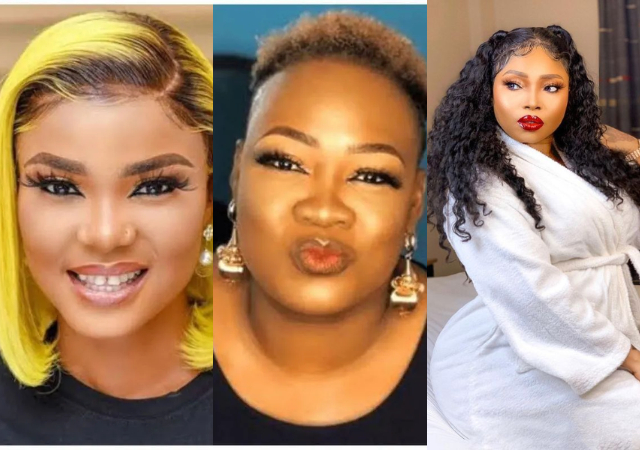 Iyabo Ojo, a Nollywood actress, and comedian Princess appear to be at odds over the disclosure of Iyabo Ojo's phone call to a blogger.
Suleiman sued Halima Abubakar for N1 billion after she resumed disclosing their relationship over the weekend.
Halima Abubakar spoke extensively about their relationship during an interview with Comedian Princess. Iyabo Ojo, who has been associated with Apostle Suleman, made a call to Princess during the interview.
In a talk with controversial blogger Gistlover, the comic disclosed that she had been on the phone with Iyabo Ojo, who was probably worried that her secrets may be discovered.
As was to be expected, a blogger showed her audience a screenshot of her conversation with Princess regarding Iyabo, and the actress was then viciously attacked.
Iyabo, who was devastated and felt deceived, vented on her Instagram page. Iyabo criticized Princess for telling the Instagram blogger about her phone call in a number of posts.
"Princess betrayed and was disloyal to me by letting Gistlover know that I called her on phone while Halima's interview about Apostle Suleman was ongoing".
Iyabo claimed in a now-deleted post that the encounter had opened her eyes and taught her a lesson the hard way.
She pledged that no one should risk their lives or take a bullet for another person, but when they do, it hurts differently.
"O re ni wan…. I have learned this in the hardest ways… Never inherit anyone's energy, never risk your life or take a bullet for no one & nobody.

Never go beyond & above for anyone…

Bcos when you do & they turn around & stab you… It hurts differently.

It's ok to help, but with great caution".
For more updates, always visit dailygam.com