Entertainment
Uzoamaka, OAP Nedu's ex-wife, quietly criticizes him after his unpopular hotel room exposé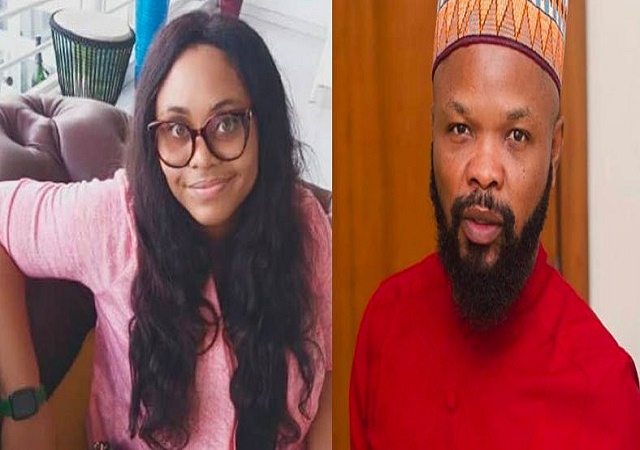 After he recounted how he overheard a wealthy friend having a threesome, OAP Nedu's estranged wife Uzoamaka subtly made fun of him.
Nedu recalls how he interrupted a threesome with two influencers and his pals.
Nedu described last week how he met two influencers and celebrities while playing three-card monte with his wealthy pal.
The OAP claims that the incident took place in the Transcorp Hilton Hotel in Abuja, where he overheard two well-known influencers and celebrities enjoying a threesome with his wealthy friend.
Nedu made the suggestion that the celebrities are previous BBN housemates, but did not give specific names. He claims that his friend handed a BBN roommate $15,000 after having a sexual encounter with her and was paid 3 million naira to speak with him.
He claimed that the famous people expect him to keep quiet and that he respects them enough to refrain from disclosing their identities.
Uzoamaka responds to what he just said.
In response, Uzoamaka posted beautiful self-portraits on her Instagram feed. She addressed his shocking disclosure in a dubious caption.
Uzoamaka reassured her supporters that she had secured the door.
"I MADE SURE THE DOOR WAS LOCKED….TRUST ME!".
For more updates, always visit dailygam.com