Entertainment
It is shameful, the way you dey force yourself on him" -Reactions as Judy Austin confirms she's still 'Mrs Judy Yul-Edochie'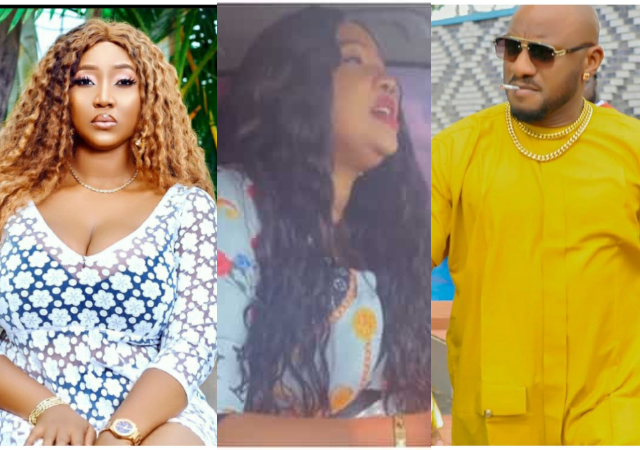 Judy Austin, an actress, appears to not give a damn as long as she stays Yul Edochie's wife.
The director recently made headlines as he finally offered his first wife May an apology for making their house a polygamous one.
Following her apology, Judy posted a heartfelt song and dance video to her page.
She stated that she is still very much wedded to him in the caption.
"HER EXCELLENCY JUDY AUSTIN YUL-EDOCHIE. THIS CHRISTMAS IS ALREADY LOOKING TOO SLEEK!!! LOVING THE COLD WEATHER.I HOPE Y'ALL ARE CATCHING FUN????"
Nigerians react to Judy's post Some of the reactions culled below:
obianuju_xo: "God Abeg oooo"
kathryn___april: "Make I embark on 7days dry for u make them return ur brideprice.arm robber."
iam_jayscalar: "This woman na e fit Nigerians , she go come online post her low quality video her thing, she no Dey even hire camera to impress anybody , Nigerians go Dey cry for comment section."
kate_d_barbu: "After May's husband came public to beg her than u come here to spoil things again why U let this u woman ? why u can get ur own husband?"
edmondoluchi: "Mrs obasi the snatcher."
sister_miracle1: "The way you dey force yourself on him more, it is shameful…"
For more updates, always visit dailygam.com