Entertainment
Man tells girlfriend, "I'll give you the money only if you know the lyrics to Asake's "Terminator."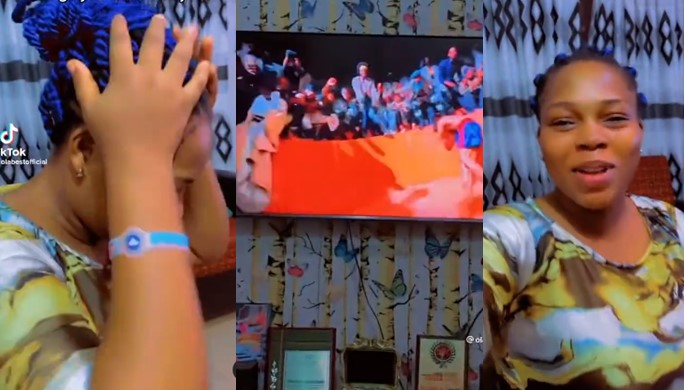 A Nigerian man has made a condition for his girlfriend to meet before he will release the money she requested.
She had asked him for money to contribute to her indigenous thrift group, Owo Ajo.
In an online video, he told her that if she doesn't know the lyrics to Asake's Terminator, she won't get the money.
He then showed her the music video on their TV and asked her to sing along, which she did.
However, the lady mumbled a lot of the words while singing and it was evident that she did not know the lyrics.
He informed her near the end of the video that she would not receive a single kobo from him because she failed the task miserably.
Watch the video below: