Entertainment
A man screams in terror as a female photographer enters a trance during a photoshoot.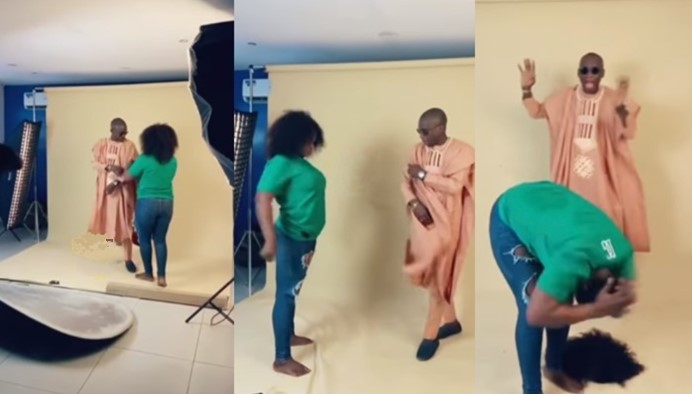 A video that went viral recently captured the incredible moment a photographer was seemingly overcome by a spiritual force.
When the female photographer went into a trance, she was doing a professional photoshoot for a client.
In the viral video, she appeared normal at first, adjusting her male client's Agbada as a traditional worship song played in the background.
However, after a few adjustments, she abruptly lost consciousness and began screaming. She removed her wig and displayed unusual behavior as the client stared in disbelief.
He tried to touch her to see if she was okay, but the situation deteriorated, so he repeatedly called out to the manager.
For more information always visit dailygam.com
Watch the video below: