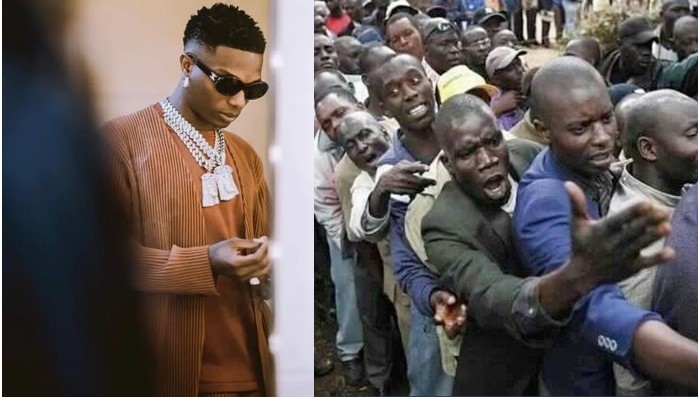 Wizkid, a superstar of Nigerian music who goes by his stage name Ayodeji Ibrahim Balogun, has claimed that love is lacking in Nigerian communities.
He said that Nigerians must learn to be kind to one another, and because he saw a lack of compassion in his people, he decided to use his new album to do good for others.
When discussing his soon-to-be released project, More Love, Less Ego, Wizkid said that more love is needed in the world.
I believe that our communities could use more love. Simply put, we need to be kind to one another and take the time to enjoy life. Therefore, the name of the album and even the music are just my own personal attempts to uplift others, he said.
Big Wiz went on to say that one reason he loves music so much is that it gives him energy. Nothing makes him happier, he continued, than music.
The Starboy also mentioned how the African music scene is rife with talented musicians who have the potential to change the world.
The author of the Joro hit stated that he doesn't believe he will ever grow weary of the path he set out for himself.
Wizkid said; "The music keeps me going, honestly. There isn't anything I love more than making music. I don't think I'll ever get tired of doing it. I've been doing this for years. Traveling the world, doing shows, shoots, appearances, everything. So, I'm used to it."

"There are so many incredible musicians, artists, producers, engineers, instrumentalists from Africa. We have it all with world class talent and drive. There is going to be more music from Africa that's going to make big waves around the world".
For more information always visit dailygam.com