Entertainment
"Okada saved my life this morning," explains Destiny Etiko.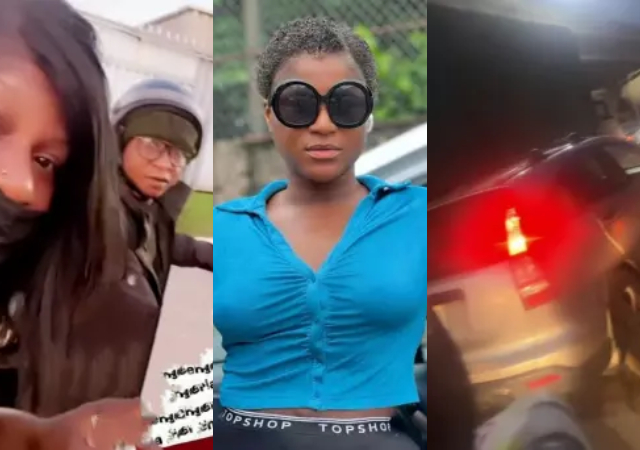 Destiny Etiko, a well-known actress, recently made headlines when she 'jumped' okada despite her celebrity status.
The actor had a flight to catch at the airport, but due to traffic in Lagos on Tuesday morning, he had to take an unusual route.
Destiny abandoned her fancy car on the road in order to beat the traffic and jumped on a bike known as an okada.
Destiny was seen lamenting being stuck in traffic despite waking up early in the video she shared on her Instagram story as she made her way to the airport.
Fortunately, the self-proclaimed 'Drama Doll' did not miss her flight, as she was spotted in a plane en route to her destination.
In the video, she said:
"Okada saved my life this morning, if not I would have gladly missed my flight"
Captioning her clip, Destiny hailed Nigerian bike men;
"Okada saved mefrom a terrible traffic this morning dat I almost missed my flight..a big shoutout to all the bike men in Nigeria o Una too much"
For more information always visit dailygam.com