Entertainment
Omoni Oboli, Chioma Akpotha trade words online, netizens react "There is no way you're not up to 50"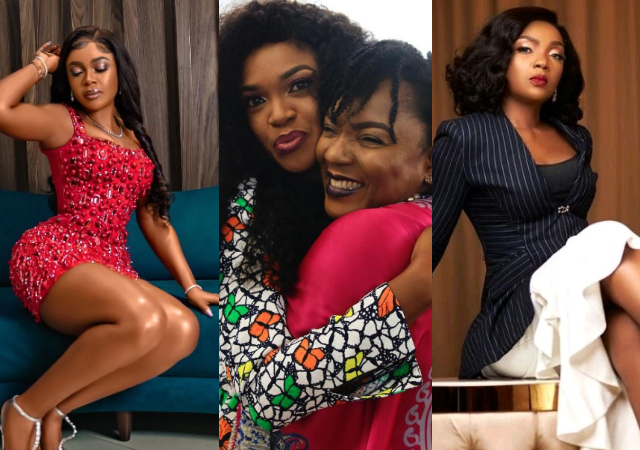 Nollywood actress Omoni Oboli recently posted a conversation between herself and her coworker, Chioma Chukwuka Akpotha, on social media.
The two actresses, who seem to be closest friends, disparaged one another in the talk. Omoni was subjected to abuse from Chioma Chukwuka, who called her a fool and an imbecile.
Omoni responded by asserting that she is at least 50 years old, despite Chioma's statements to the contrary.
Omoni Oboli shared the message and said Chioma is the only person who insults her the most.
She wrote:
"IF YOU WERE TRYING TO REACH ME EARLIER TODAY AND I SAID I WAS ON THE PHONE, IT'S WITH THIS SCALLYWAG CHIOMA! WE'LL TALK AND LAUGH LIKE HYENAS FOR HOURS AND NOBODY DEY ABUSE ME LIKE THIS ONE! NO SINGLE RESPECT! 🥹🙄🤣
MEANWHILE NA SHE CRY PASS O! 🚶🏾‍♀️🚶🏾‍♀️🚶🏾‍♀️

TAG YOUR FRIENDS THAT WILL NEVER RESPECT YOU EVEN IF YOU ARE THE PRESIDENT OF THE WHOLE COUNTRY! 🙆🏽‍♀️"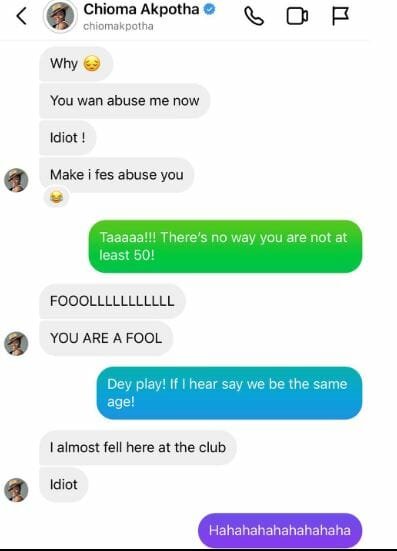 The post received a number of comments in which cybernauts gushed over their friendship. Chioma Akpotha added further insults to the discussion by writing in Igbo, "Anumanu," which translates to "Animal."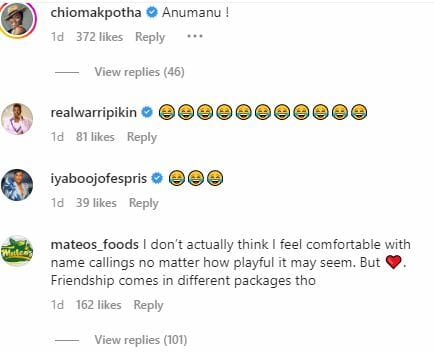 For more updates, always visit dailygam.com