Entertainment
Stop telling me I've lost weight, because I already know what my eyes are seeing. — Miz Gabbie a.k.a. "Miz Flora" blows hot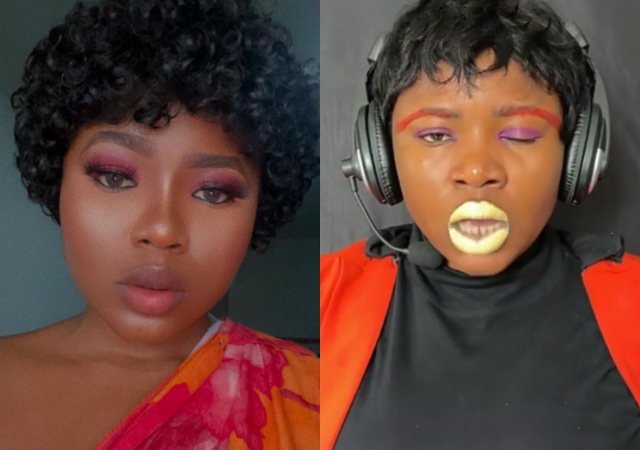 Miz Gabbie alias Flora, a well-known content creator, criticizes those who feel the need to remind her of her dramatic weight loss.
The Instagram comedian took to her TikTok page to express her displeasure with the constant reminder of her weight loss, claiming that it was a deliberate process.
Miz Gabbie also hinted at a particular struggle that led her to make the decision to lose weight.
Flora, who is known for playing an unruly receptionist, stated that she has had enough of such advice from her fans.
IN HER WORDS, "PLEASE IF YOU SEE ME OUTSIDE, PLEASE DON'T TELL ME THAT I'VE LOST WEIGHT. NA ME KNOW WETIN MY EYES SEE. DON'T TELL ME YOU LIKED THE WAY I WAS; DON'T ADVISE ME."
For more information always visit dailygam.com
See post below