Entertainment
"I had no idea I was married to the devil," Skales says in a new rap song about his wife.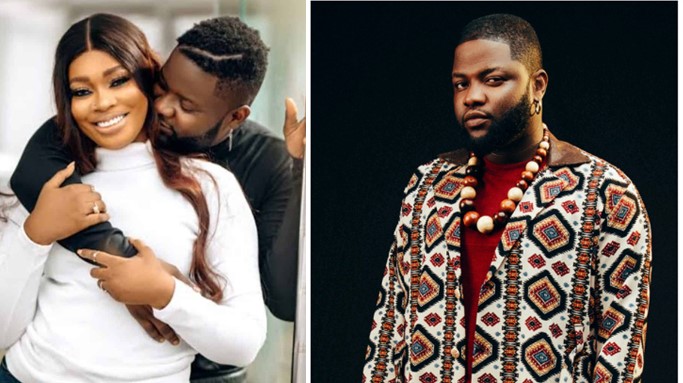 Raoul John Njeng-Njeng, better known as Skales, a Nigerian artiste, has once again called out his wife, Precious Hassanity.
The musician who abandoned rap in favor of singing returned to rapping only to chastise his wife for how she acted when his mother died.
Skales' mother died last Tuesday, according to reports.
He had previously accused his wife of being insensitive and remaining silent in the face of the devastating news.
Few days later, Precious broke her silence and shared a video of her mother-in-law, expressing tender words of farewell and saying she misses her, on her Instagram page.
"Took me a while to recover from this mama, you will forever be missed. I'll miss playing with your cheeks, I will miss you telling me my dress is too short, who will call me "my pikin"?

"I love you but God loves you more mama. I'll miss all the times we spent, I'll always miss taking care of you, and now I will definitely be gisting with you, but it is well…. Goodnight queen," she wrote.
However, the former Empire Mates Entertainment artist chastised her on Instagram for mourning his late mother.
Skales asked his wife to remove the post and express love and affection in person rather than on social media.
"Take this post down @her Sanity11," he wrote. Show the same concern in real life and stop doing this for the sake of the gram. "Don't make me angry."
Skales alluded to his wife allegedly being a devil in a newly recorded rap track dedicated to his late mother.
For further information and updates always visit dailygam.com
See post