Metro
To get $3k from the Oyibo people, Yahoo Boy brings their photos to a shrine (Video)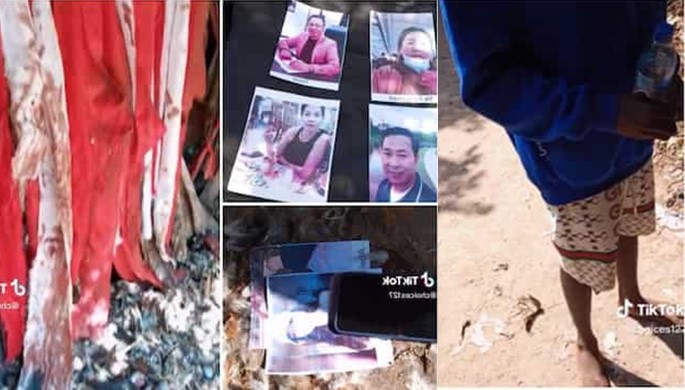 In order to earn out, a young Nigerian man using Yahoo Plus has brought images of oyibo clients to a shrine.
In a video, he could be seen standing in front of the shrine among images of foreign men and women who he hopes to exploit for financial gain.
The local doctor asked the yahoo youngster to use his spiritual might to convince the individuals in the photos to provide him $3,000 in exchange for his help (N1.3 million).
The herbalist consented and inquired of him in Igbo what he would do for the gods in return if his request were granted.
If he got the money he wanted, the young man would gift the gods a cow. He added that a portion of the $3,000 will go to the person who alerted him to the shrine and its potential.
The herbalist forewarned him about the perils of breaking his word before he began the incantations.
A Nigerian woman has stated that she would rather marry a Yahoo Plus user who engages in online fraud than be with a man who works a legitimate job.
She explained that Yahoo Plus Boys frequently pay out using jazz, which is a certain technique to ensure an endless supply of cash.
She claimed that Yahoo boys are superior than working-class men because they can constantly replenish their wealth whenever it appears like it is running out.
For more updates, always visit dailygam.com