Metro
I prefer getting married to a Yahoo boy because they can replenish their wealth – Young woman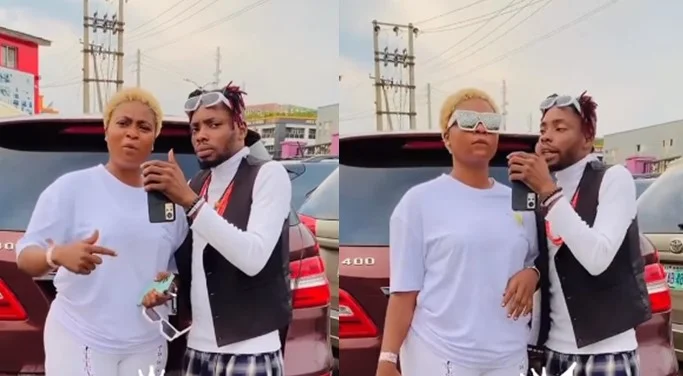 A Nigerian woman claims she would rather marry a Yahoo Plus user who engages in online fraud than be with a man who does a legitimate job.
She explained that Yahoo Plus Boys frequently pay out using jazz, which is a certain technique to ensure an endless supply of cash.
She claimed that Yahoo boys are superior than working-class men because they can constantly replenish their wealth whenever it appears like it is running out.
She claimed that a working-class man who goes bankrupt has no fast option to become wealthy or get out of debt.
The young woman revealed this during a street interview, adding that although men with regular jobs don't have relatives, which is why they are struggling day and night at work, scammers do have family members they may utilize to replenish their wealth.
She added that she like the way con artists treated their women, chauffeured them around in their automobiles, and pretended to be a nice pair with the chick in the front seat.
She scoffed at the prospect of her lover being a Yahoo guy who is unable to produce money for roughly three years when asked if she would be happy to stay with him.
But she emphasized that one advantage of staying with him is that he can always use the jazz and renew it if the money runs out.
She was also asked if she was concerned about the fact that EFCC agents frequently target Yahoo lads, but she said that she had no dealings with them.
In reaction, meriiyaam.tayo; I get family oo 😂😂😂😂abeg 😂
dammy_ayoola; With the problem way we dey face for this country now na front sit be your problem anuty ???🤦‍♀️🤦‍♀️😹😹😹😹😹😹😹😹😹
ayinke_owo202; I feel like crying for you 😢
im_nancy1; It's alright just day play 😂😂😂
thomfoster87; Chai my Ibadan people don come here again 😂😂😂😂😂😂😂😂
mond4695; Abeg make unah carry unah Yoruba comedy go one side mtcheew 😒
yeokady608; so this big girl nor fit speak english nah wa oo 😮
khardysgram_; This should better be staged oo 😂😂😂 imagine someone dressed like this and she opens her mouth to speak 😢 it better be staged!!
elevenhaag; This has to be a planned joke cos the stupidity on play is mind blowing
khardysgram_; The interviewer sef said "which one would you like to get married with" 😂
Related news: A young Nigerian man shared his downward spiral on social media years after joining Yahoo Yahoo (internet fraud).
In a throwback video, he promised his social media followers that, in three years, he would start doing things and grow into a major baller.
"Give me 3 years, I don join Yahoo and work go soon pay me plz," he said.
The false business did not, however, pay him as much as he had hoped because, as of now, he has not become wealthy.
There was no improvement in the yahoo boy's appearance or way of living in another section of the video.
He asked for an additional three years so he could study tailoring and complained that Yahoo did not favor him.
The young man wrote; "E don red ooo, yahoo no favor me, u fit give me another 3 years to learn tailoring."
For more updates, always visit dailygam.com