Metro
'Yahoo boys never die' – Arewa internet fraudsters celebrate after buying Mercedes Benz (Video)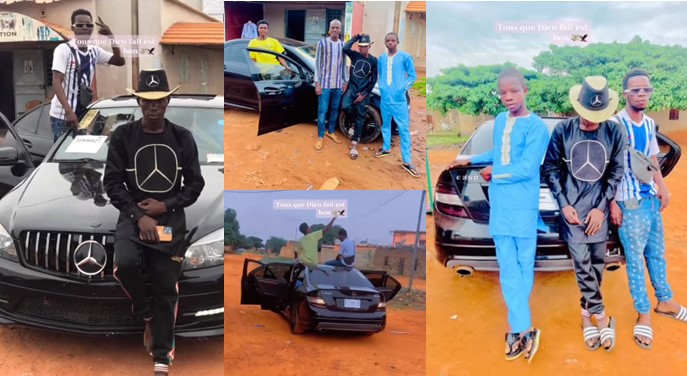 A group of yahoo boys, or alleged online scammers, recently celebrated their acquisition of a Mercedes worth millions of Nigerian Naira.
In a video that has been making the rounds on the internet, the lads from the northern area displayed the brand-new exotic ride in black.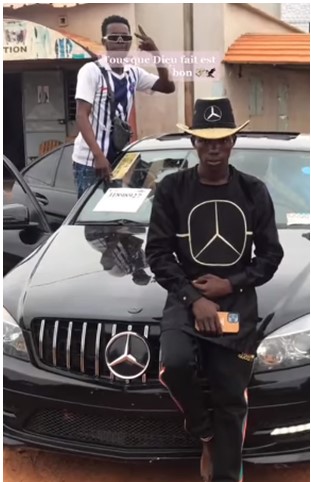 The young men drove the Benz while boasting that they obtained it through illegal means.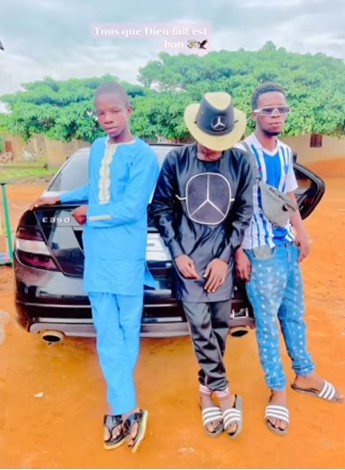 In announcing their cash out, Yahoo Yahoo used a voiceover and soundtrack to proclaim that "Yahoo Boys" never die.
In reaction, IG user folorunsho_x wrote; Hausa hype dey always be like army morale chants😂😂😂
isi_omaaaa_; Who buy the car gan gan ? Cus I no understand 😂😂😂
lukoin_; Shey person die ni abi wetin inalilahi bayi😂😂
femi_cashmoney; Belike the guy na Benz ambassador cos WT the Benz logo day em cloth waala Belike aboki way jus buy ride
iamoluwatobilobah; Na my play, na me just decide to play🤸🏿‍♀️🤸🏿‍♀️ lemme make I dey play..
mr_badmus_jnr; No worry Una go soon dey manufacture chips and …….😂
tugzy_9; Everything is wrong with this video😹😹
dc_femi_; Lol owo good na them be the real ODOGWU 😂
wajudolowokhalid; inna llilah got me 😂 wen no b say person die 😂
For more updates, always visit dailygam.com