Entertainment
UNIZIK student arrested for kidnapping best friend days after flaunting money online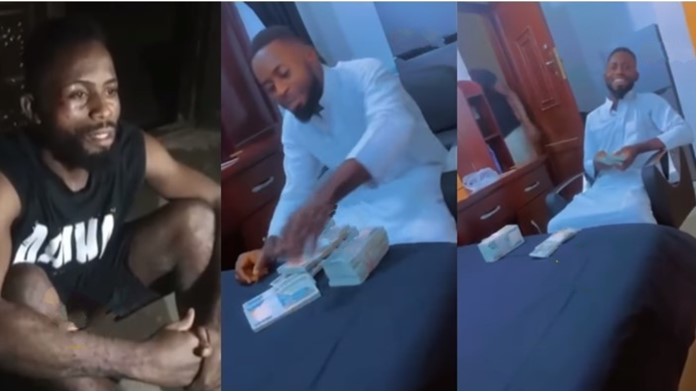 Awka, a 400-level Nnamdi Azikiwe University (UNIZIK) student, was detained for reportedly planning the kidnapping of his best friend.
Ndome Godsent Ogar was detained, according to a statement released by the Anambra State Police Command on Tuesday.
The suspect, a medical student, allegedly conspired to have his friend, a 300-level student in the department of Medical Laboratory, abducted with the help of some other individuals.
Ndome is shown being questioned about the illicit behavior in a video that has been making the rounds online. He admitted that his group's demand for an N4 million ransom was met.
A primary one student from Umuanuka Otolo Nnewi was also reportedly abducted by the suspect, and a N700,000 ransom was paid before the child was freed.
Days prior, he gained notoriety on social media for boasting about his wealth in a hotel room and about having a good time at night.
Watch video of the interrogation below:
<div