Metro
"You stole someone's husband yet you're claiming God loves you." Nina if BBNaija to Judith Austin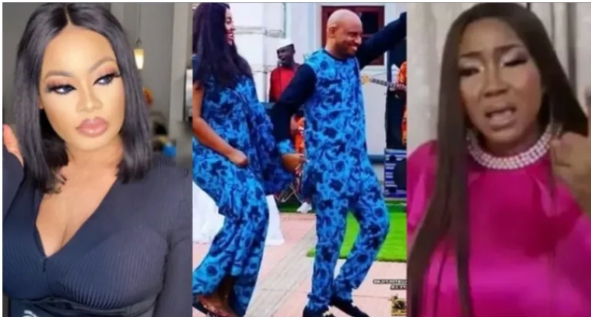 Nina Ivy, Big Brother Naija 2018 star, has slammed Yul Edochie's second wife and actress, Judy Austin, for her recent post.
The popular actress posted a video in which she stated that God loves her and is fighting all of her battles.
Judy said in the video, which was released just weeks after her husband lost his first son, "I don't know where to begin, God loves me so much." I know it may seem strange to many people, but God adores me. I'm not sure if he adores everyone as much as he adores me. They say that whoever wears the shoe knows exactly where it pinches. Only I am aware, only I am aware.
"God loves me so much, he has continued to fight all my battles. I want the whole universe to worship God with me because he has been awesome. You don't need people's validation once you have God's validation in your life; you are good. If you are with God, you are the majority.

"I gave birth when it seemed like it wouldn't happen. He came through for me, he made sure that I am fine and that I came home with my baby and that we both came out alive. Go and ask around, so many people have died from this, but I went through it and came out bouncing, dancing, and laughing every day".
Nina was irritated by Judy's statement and wondered how Judy, who had broken someone's marriage, could claim that God loves her.
Reacting to the video via her Instatories, the BBNaija alum wrote; "What is wrong with this human? B**ch, you stole somebody's husband, and they literally just lost a child, and you're here saying God loves you. The audacity for me".
See the post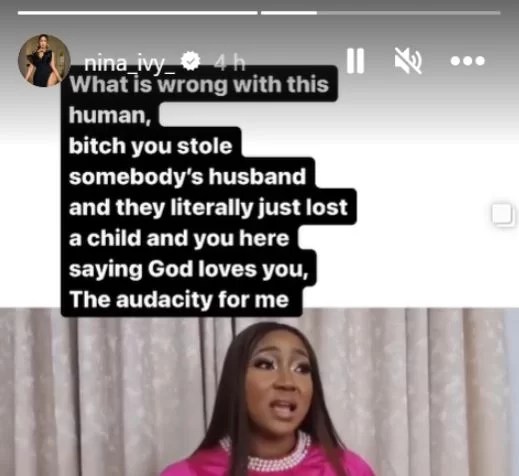 For more information always visit dailygam.com