Metro
Young Nigerian lady bags A bachelor's degree in English with a first-class grade and earns the best graduating student award.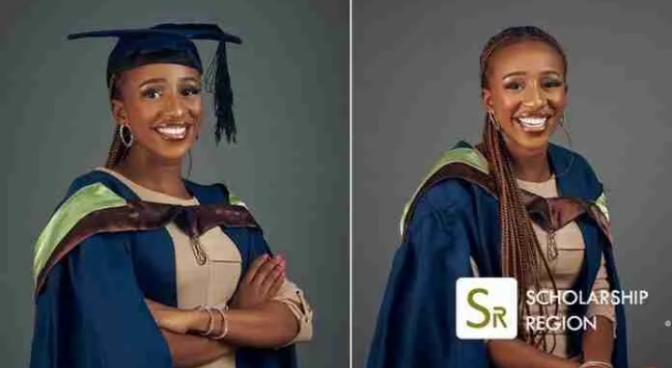 Chisom Okoye, a brilliant Nigerian woman, beat out her peers to become the top English Language graduate at the University of Ibadan in South-West Nigeria, she achieved extraordinary success.
Chisom Okoye earned a first-class diploma in English Language, an accomplishment she deemed remarkable. She described how many obstacles stood in the way of her success, but she persisted.
"This young lady has many stories to share. In all, she has seen for herself that God delights in making men. With her life, He has made a name for Himself," she wrote on LinkedIn.

"I did work hard, but God's grace and mercy made my efforts extraordinary," she added.
Chisom Okoye expressed her gratitude to her parents, guardians, and all those who helped her succeed. "Can I not mention how fortunate I am to have the gift of men? My parents, guardians, coworkers, seniors, and wonderful professors. Godspeed to you all, she wished.
For more information always visit dailygam.com