Global News
48-year-old firefighter bags PhD from US university after 30 years of protecting his community, celebrates achievements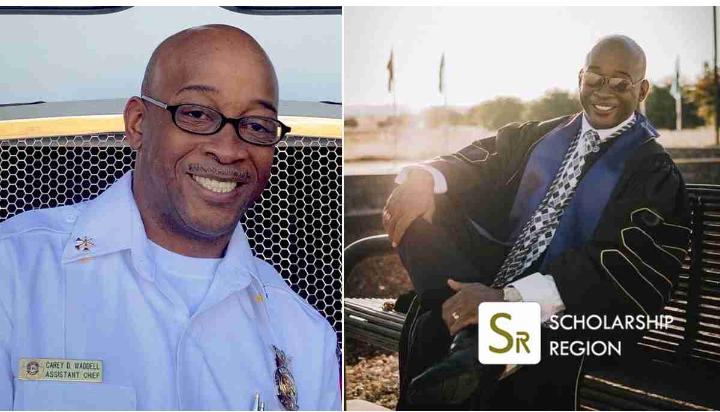 After 30 years of protecting his city from fire disasters, Carey D. Waddell, a clever and dedicated 48-year-old firefighter in the United States, received a Doctorate Degree (PhD) from Grand Canyon University in Phoenix, Arizona.
Up until 2022, Carey D. Waddell worked as a firefighter for the United States Air Force (Fire Protection). Carey D. Waddell enrolled in college to obtain his Bachelors, Masters, and PhD degrees despite being a highly skilled and active firefighter.
He began his quest toward a higher education in 2009, enrolled at Ashford University to pursue a Bachelor of Arts degree in Organizational Management with a Minor in Public Administration, and graduated in 2012. He started studying for his Master's degree at Grand Canyon University as soon as he received his Bachelor's degree.
Carey D. Waddell obtained a Master of Science in Leadership with Disaster Preparedness and Executive Fire Leadership just two years after receiving his Bachelor's degree. He then enrolled in a number of professional courses to enhance his ability to protect his town from fire disasters.
He completed a number of academic courses, including the United States Emergency Operations Center Director Course and the Fire Emergency Services Flight Supt Course.
For more updates, always visit dailygam.com