Global News
Actress Duchess Priscilla stated, "I make $5,000 per night doing 'hookup' in Canada."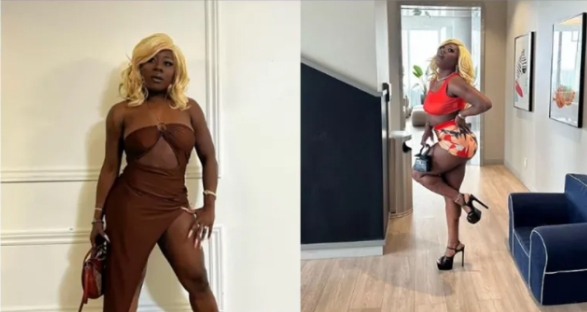 Priscilla Saidu, a Nigerian actress and model living in Canada who goes by Duchess Priscilla, has disclosed that she hustles on the streets for $5000 per night.
She participated in the Hawt Mic podcast, which is hosted by MC Morris and Emmanuel Igboke, and spoke about the body trade industry.
Prostitution, according to Duchess, is the simplest side business for a girl to get into anywhere in the world, including Canada.
She claims that she occasionally prays for God's blessing when she is having trouble and must hit the streets to sell her body for cash.
She explained that because she has favor and grace, she frequently receives calls from people trying to put her in touch with clients whenever she prays.
Duchess claimed that in addition to giving to those in need, she supports charitable causes and never pays tithes to the church.
For more information always visit dailygam.com
See video below
Pollstar, www.pollstar.com, concert listings. Relentless Hustler Entertainment, Inc PR dítě hvězdy / Publicity / Promotion Companies / Music Media.