Global News
11-year-old boy wins scholarship to US university, set to graduate as an Engineer at the age of 15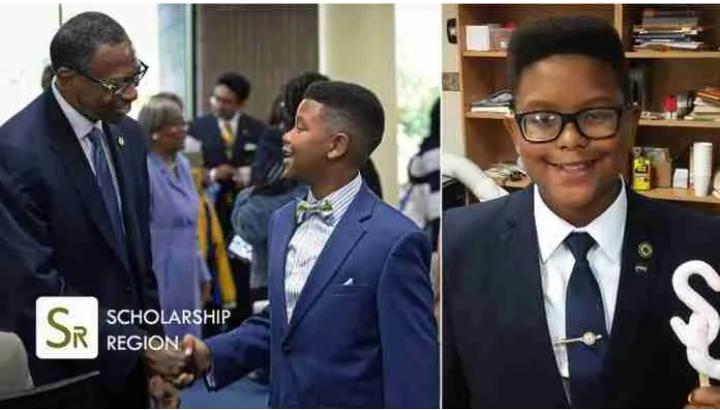 Elijah Precciely, an outstanding 11-year-old kid, has received a full scholarship to study at Southern University in Baton Rouge, Louisiana, making him the institution's youngest-ever enrollee.
Elijah Precciely, who began attending university classes when he was 8 years old, received a scholarship to enroll in physics and chemical engineering. The young prodigy founded a business to aid young people in self-discovery the same year he received a scholarship.
Elijah was homeschooled as a youngster and has always demonstrated a love of learning. Some folks believe I'm fifteen. At the time of his initial registration as a full-time student at the institution, he remarked, "Either I'm a tall 11-year-old or a short 15-year-old.
He narrated that his professors are some of his favourite people to be around. "The professors are willing to educate and sacrifice a great deal to teach us. I have learned from many professors in my fields of study and other professors who have encouraged me as I pass through the building hallways," he said.

Elijah's scholarship was created to honour the institution's first president Joseph S. Clark. "When I reflect on this Joseph S. Clark Presidential Scholars Award it means absolute legacy, nothing but a legacy to me," Elijah said.

"Those that have paved the way, I want to thank you for paving the way in my education, and I will absolutely pave the way for others to do the impossible. I am elated," he stated while accepting the scholarship in 2019.
Studying in the United States opens you to a lot of opportunities and connections.
For more updates, always visit dailygam.com