Metro
After realizing he had used his children's school money, a man known as the "King of Bet" bursts into tears.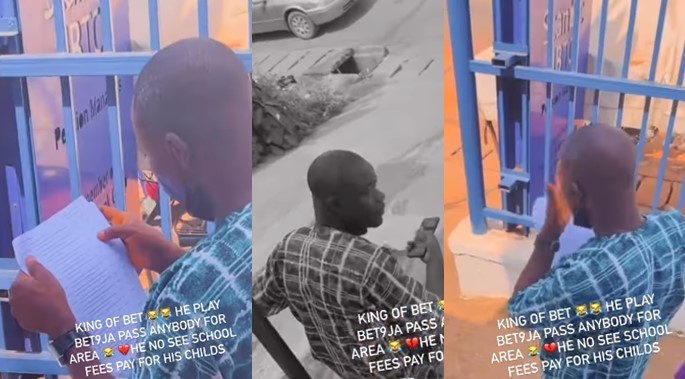 Unknowingly losing his children's school expenses to sports betting, a Nigerian man has been completely devasted.
He is claimed to be a habitual gambler who earned the moniker "King of Bet" because he is frequently seen staking odds at sports betting centers.
In a video that went viral, he was seen reading over his bank statement and realizing that he had spent all of the money in his account.
The famed King of Bet was also alleged to have bet with money meant for paying his children's school fees, and he discovered this when he received the statement from his accountant.
The video shows him crying while glancing at the bank statement, and when he realized his mistake, he just sat down on the sidewalk.
The agitated and perplexed man apparently refused to return home or to work and spent hours lamenting his plight.
For further information and updates always visit dailygam.com
Watch video below: