Entertainment
Anita Joseph answers after she receives criticism for meeting Peter Obi while wearing a miniskirt.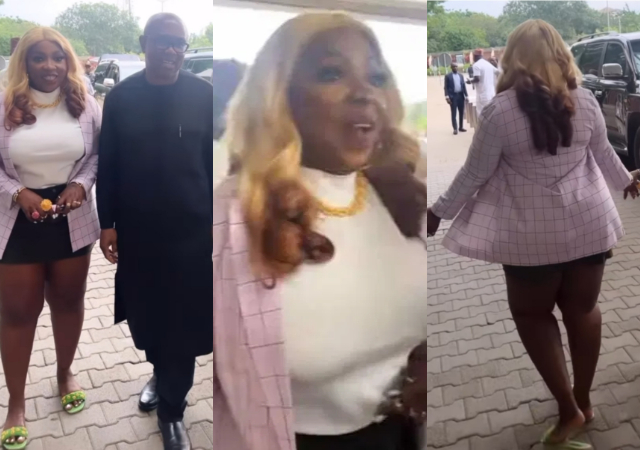 Anita Joseph has responded in response to criticism she received for meeting Labour Party presidential candidate Peter Obi while donning a miniskirt.
After meeting Peter Obi, the actress posted a video of herself attempting to hug him, but viewers criticized her for wearing "inappropriately".
Many people pointed out that she is married, while others referred to her as "classless."
Anita took her time responding to the critics, telling them that since they were moaning about her short skirt, she would wear "pant" the next time.
For more updates, always visit ddailygam.com