Metro
Chimamanda Ngozi Adichie conferred with honorary title "Odeluwa" in hometown [Video]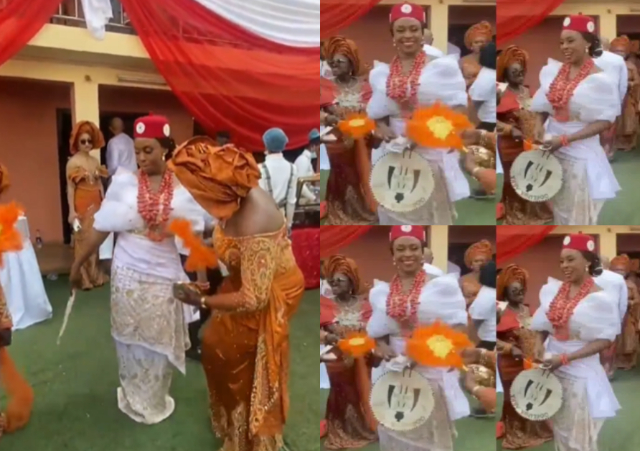 Chimamanda Ngozi Adichie, a well-known author, has received a distinguished title from her Abba birthplace.
According to information found online, her people gave the renowned writer the name "Odeluwa," which roughly translates to "writer of international recognition."
In honor of her newly bestowed title, an appropriate event was performed in her Abba homeland in Anambra state.
The author of "Half of a Yellow Sun" could be seen in a social media video dancing to the local music while appropriately dressed in traditional regal garb as the MC showered her with adulation.
"I did not set out to be a feminist icon" Chimamanda Adichie shares what influenced her advocacy
According to Chimamanda Adichie, she never intended to support feminism.
Adichie claimed that feminism was never in her goals while speaking at the WIMBIZ Conference.
She claimed that witnessing the oppression of women in society had inspired her advocacy.
The pressure that society places on women who marry later in life, choose not to have children, or leave an abusive marriage was criticized by Adichie.
SHE SAID,
"I DID NOT SET OUT TO BE A FEMINIST ICON, BUT I CANNOT STAND THE WAY WOMEN ARE BEING ABUSED IN THE SOCIETY AND I FEEL LIKE I HAVE A PLATFORM THAT CAN MAKE A DIFFERENCE, NO MATTER HOW LITTLE.

"A WOMAN GATHERS THE COURAGE TO LEAVE AN ABUSIVE MARRIAGE, AND INSTEAD OF BEING COMFORTED AND CARED FOR, SHE'S BEING OPPRESSED AND INSULTED, EVEN BY FELLOW WOMEN. WE NEED TO CHANGE THE NARRATIVE.

"PEOPLE DON'T NEED TO LIKE YOU FOR THE STAND YOU TAKE, ALL THAT MATTERS IS THAT YOU CAN SLEEP WELL AT NIGHT, KNOWING THAT YOU HAVE DONE AND HAVE SAID THE RIGHT THING."
She continued by saying that society's criticism stifles the greatness that women possess. She also asked women to sincerely support one another.
"If you're so judged and oppressed as a woman, you can't conquer the world and be the best you can be," she added
For more updates, always visit dailygam.com