Metro
Nkechi Blessing: I'm pleased a beer parlour owner raised me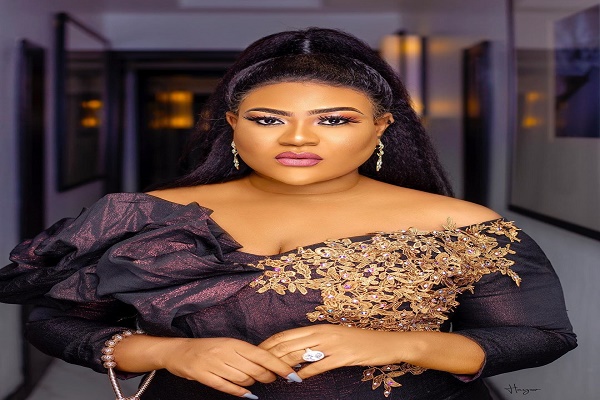 The actress Nkechi Blessing has spoken out against those who have criticized her personality.
The controversial actress took the opportunity to deliver a speech at the one-year memorial service for her late mother, during which she attacked those who believe that her behavior is the result of poor upbringing.
Blessing defended her departed mother by saying that she was the kindest woman she knows and that she will always be remembered. Blessing will not forget her mother.
She started off by saying, "Despite the fact that I grew up in a beer hall, I turned out fine."
The woman, who was a mother of one, continued by saying, "It is a common misconception that beer parlor girls are unsavory." I may be a bad person, but I'm certainly not that bad. I am bad and good.
"No matter what you read or hear about me in the media, those who are closest to me are aware that I am the most qualified advocate for you that you could possibly have on your side."
Blessing stated that she became wealthy and famous as a result of her own hard work in response to opponents who believed that she obtained her money by dating politicians.
"May God punish any politician who is said to be financing me, because everything that I have is a result of my own hard work." Even if I am not yet a billionaire, I am very comfortable, and I am not in a position where I have to beg for food.