Entertainment
Comedian Buchi cries out "Colleagues are stealing my jokes"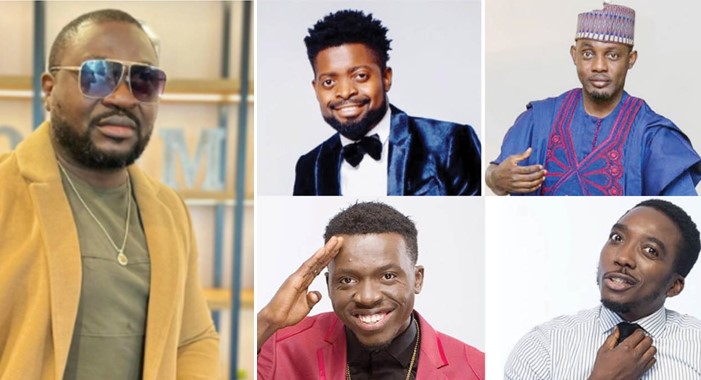 Onyebuchi Ojieh, also known as Buchi, is a prominent stand-up comedian and actor from Nigeria who has accused his coworkers of copying his jokes.
The graduate, who is from the Delta, made the claim in an interview while pointing out that he is one of the most copied comedians.
He claimed that people frequently share his jokes at performances while he is not there, but he was unable to intervene because once the jokes are told, they are no longer his property.
Buchi said; "I am one of the comedians who have suffered joke theft the most. But, what can one do? As soon as the joke leaves my mouth, it is no longer mine. Even if I say that no one should steal my jokes, there is always that place where I will not be present and someone else will use my jokes."
Speaking about his love life, the actor claimed that women have never had trouble taking him seriously, in contrast to certain comedians who assert that women don't take his romantic advances seriously because of their occupation.
Buchi said; "It is funny when comedians say this. This could happen because some people are comedians all the time. I am not a comedian every time. When I am on stage, I am a comedian but when I am off stage, I am Buchi. I try to marry both of them. I have never had that problem of people not taking me seriously.

Before I got married, ladies took me seriously. One must be able to draw the line. We (comedians) can't copyright jokes and nothing can be done on the issue of stealing jokes; at least for now. Maybe in the future, proper copyrighting may be done on it."

Describing his journey in the industry so far, the comedian said; "My experience in the industry has been grand. Initially, I was doing comedy in the church and I used to wear a costume. During that period, many people did not know me. From there, I started going to other churches for performances.

"When I decided to settle for comedy and not what I studied in the university, it wasn't a hard decision to make because I had already done a lot of comedy performances (before I got into the university)."
For more updates, always visit dailygam.com