Entertainment
Concern is raised by online users as 13years old Mercy Kenneth , acts with a python – [Video]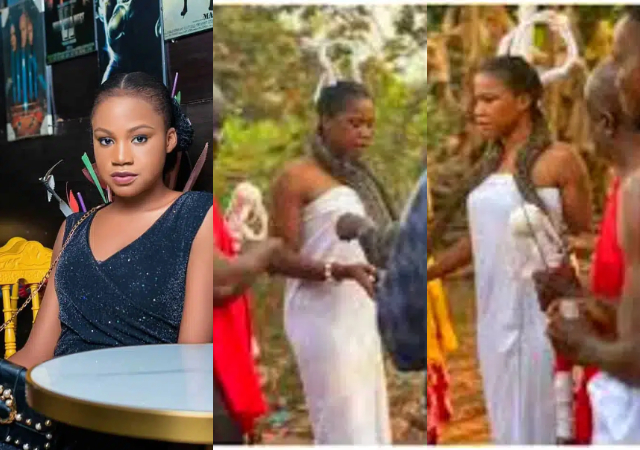 Concern has been raised on social media after aspiring actress Mercy Kenneth tweeted a clip from a film in which she appeared beside a python.
The 13-year-old actress posted a clip from the movie "UZOMIRI" on her Instagram page, in which she can be seen wearing a big python around her neck.
While the film's director was placing the lizard around Mercy Kenneth's neck, she was observed fidgeting. In response to the video, some of her admirers questioned whether she was scared. Others have inquired as to whether it won't have an impact on her.
Ivybeauty commented: Awwnn my baby I feel your hidden fears 😂❤️❤️❤️ my brave gurl ❤️
oyinka_adewale also wrote, You try oooo 💔💔💔😂😂
prince_ade also said, Smaller don carry snake 😂
natriciawhite also commented; I don't care how much they are paying me to do a movie scene with a serpent around my neck dat offer will be a no no 4 me.. I hate snakes. Tru money!"
dongle quizzed; With all due respect.:
Aint all this having negative impart 🤔
For more updates, always visit dailygam.com