Entertainment
Davido's diehard fan returns drink because Wizkid's picture was on the body (Video)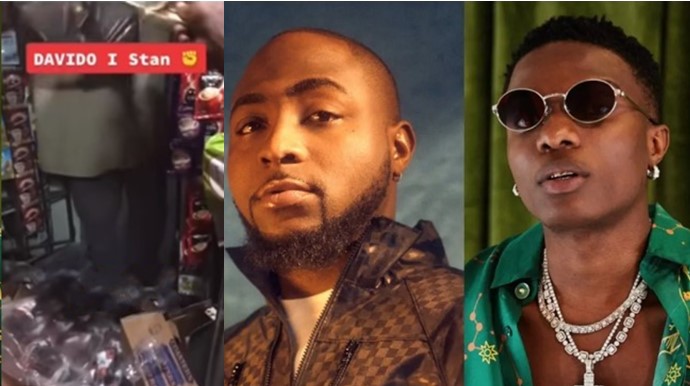 A young man who prefers the music of Nigerian musician Davido declined a soft drink since it did not feature his favorite artist.
He returned the soft drink after spotting an image of Wizkid's face on the body of the plastic bottle.
Wizkid and Davido are the brand representatives for the beverage's producer.
The devoted supporter claims that the store owner would not take the drink if it did not have Davido's face on it.
The young man claimed that if he brought the bottle of alcohol home, he would be pursued in his dream.
He could be seen delivering the soft drink back to the vendor in a video that was shared on social media and asking for his change.
See comments below;
osas_visuals; So what's your point?? Even if he isn't your favorite that doesn't mean you should generate hatred for him🤷 Nigeria and their mentally sha. And I am very sure na poor man
dg01335; FC can never Godforbid my fan base no Dey senseless like this 😂 the time una supposed show obo love y'all won't Na only for unnecessary things una Dey show am love wow internet kids
__mustty646; But seriously that Davido own sweet oo 😂😂😂😂
larrypluto; See where the problem dey start from. Same I diot will complain bad government and tribalism 😢
osas_visuals; Even the Davido you claimed to love won't be this stupid because he practice Love not hatred for others. So some fan should follow their fav way and stop acting stupid.
For more updates, always visit dailygam.com