Entertainment
"I Japa"- Berri Tiga shares a video of Davido fans reacting to his song Machala.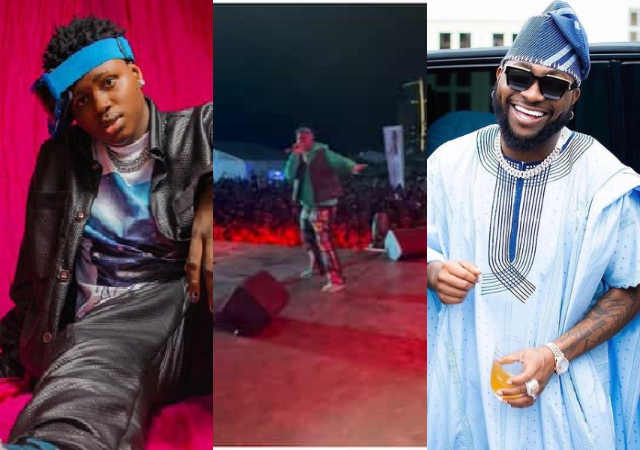 The treatment of fast-rising Nigerian singer Berri Tiga at the Davido Fans' concert for singing his hit single Machala became public knowledge.
According to reports and social media reactions, the singer was booed while performing his collaborative hit song, Machala.
The song Machala is a tribute to Afrobeat superstar Wizkid, who is also Davido's main rival in the Nigerian music industry.
A video that recently surfaced on the internet and was also seen on Berri Tiga's page, on the other hand, completely contradicted the earlier report of him being shunned.
Rather, a large portion of the audience at the 30 BG fan Concert was seen While Berri was performing the song, people were dancing and singing along.
@hrh_kingdiamondd: "Them respond na. Why the fake narrative? Machala fans and OBO fans na almost the same people."
*@dion_neroh: "Y'all don't believe everything on the internet, the expressions of the fans here is different to the story posted online."
@muyii__gram: "Why dem con dey confuse us? I bin think say all of them keep mute."
@BillyBillzika: "You get mind Dey perform Machala for davido concert. Olopa ma ko anybody."
@jumpsuit_magazine: "Can't blame him, that's his only hit."
@beverly_esther_: "But people responded na."
@mzz_mayor: "They crowd responded na I even thought they didn't atall cuz he doesn't deserve to be responded ra ra."
For more information always visit dailygam.com
See post below