Metro
Female banker makes customers wait in queue as she purchases fabrics inside banking hall on duty [Video]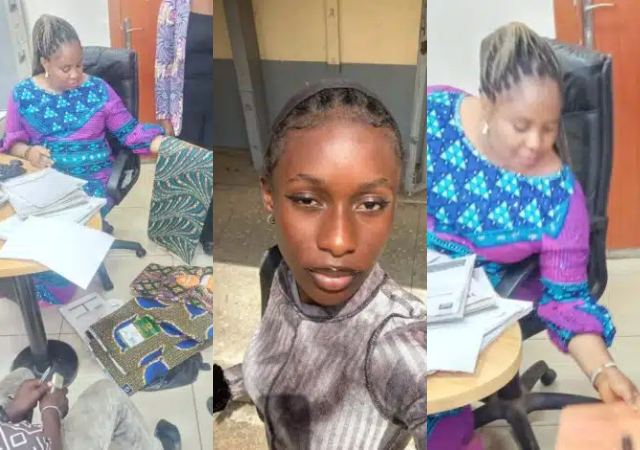 A woman on Twitter criticized an FCMB banker for keeping her and two other customers waiting for more than 30 minutes while she made fabric purchases.
She said that the woman held them up as she chose fabrics to purchase from a vendor during business hours.
Many internet users responded to the video by defending the banker, while others felt that she was also mistaken.
Friddah write:
"Sorry but, is this appropriate? Went to the bank to fix my card and the woman made two other people and myself wait at most 30 minutes while she purchased fabrics."
Reacting, @Asapchow wrote: "30m is too long bruh. Did she ask/plead with you guys (customers) before she did this? I'm Just curiously thinking away from b/w "
@aregbs wrote: "You should have stopped her. Kindly take this down. The consequences seem larger than what you can imagine."
@EnochAyoade said: "I can't believe people are actually defending the woman buying clothes on duty 😅😅. Na why our country be like this sha. We actually deserve people who rule us. Do you all know what this is call?"
For more updates, always visit dailygam.com