Entertainment
"God did it," Olaide Oyedeji says gratefully as she gives herself a house as an early Christmas present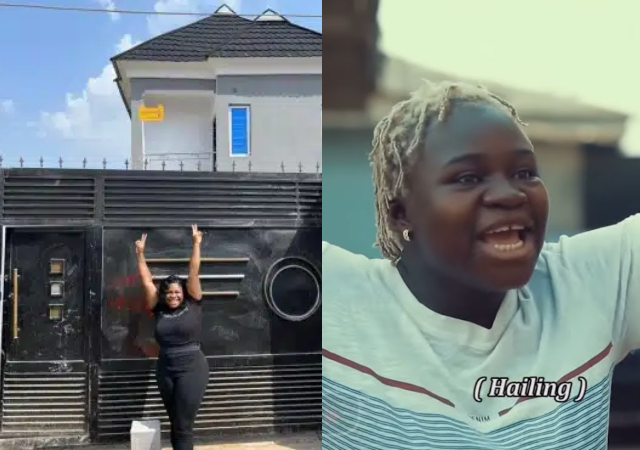 Olaide Oyedeji, a Nigerian actress living in Germany, appears to have received a house for Christmas.
The actress/influencer takes to social media to share her joy with her fans. The mother of four captioned a photo of herself standing in front of her newly built house, "God did it."
She thanked her vendors for entrusting her with their brands, as well as her fans for their support.
Olaide Oyedeji also revealed that her new home was built in 10 months.
She wrote:
"God did it

With all the shouting, all the disgrace, all the embarrassment from some vendors and some fans, I thank God its all end in praise. This can be possible without all the correct vendors and correct fans. Thank you'll for believing in me, na your money I take build am oooo.

Y'all are my real MVP's. The journey of 10 months ends in absolut praise, there are a lot of people I would love to tag and appreciate but I can't mention all names but this one I go talk am @feranmi_spiritual_empire have said it in private am saying it in public again THANK YOU there is really anointing on this mountain adunbarin ma toshi thank you my woman 🙏🙏"
For more information always visit dailygam.com