Global News
After discovering that a tuber of yam costs N5k in the United Kingdom, a man vows to return to Nigeria.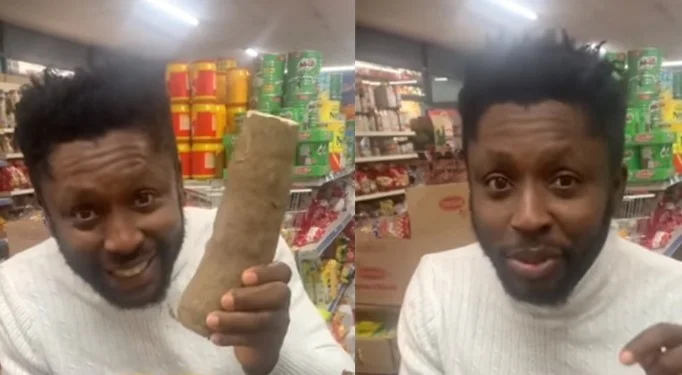 A Nigerian man living in the United Kingdom has expressed a desire to return to his homeland after becoming concerned about food prices.
He went to a shopping mall and discovered that a tuber of yam costs £5, which is about N5,000 on the black market.
In a video that has gone viral on social media, the young man claims that anyone who claims Nigeria is not good is delusory.
He vowed to leave Europe for Nigeria because the cost of living there was exorbitant and he couldn't afford it.
adeoluolatomide; Are you spending Nigerian currency, though? The system works over there, better rest!
de_real_chinny; Oga!🙄 Do you spend naira there?? Any small thing una buy una go convert am naira.. Thieves😒
chuzzyofficial; All i know is Nigeria will be great again and we won't need to rushing to japa like our lives depends on it. Everything is POssible. #VoteWisely
_deagram; So far this year, UK people have been through a lot. If you want to relocate to Nigeria because of this, I respect your decision. Lol
rhukieee; Humans, they can never be satisfied
callmedamy; Because you dey collect salary in pounds … do come back may you come dey collect naira 😂
jeffryprettypretty; Go Nigeria make you go chop yam, since yam is your problem, mtcheew
For more information always visit dailygam.com
See the video: