Entertainment
"Had to be double sure"- Uche Ogbodo announces as she ties the knot traditionally [Video]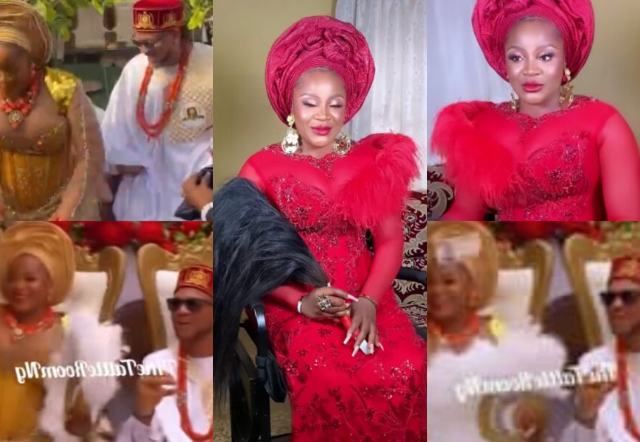 Uche Ogbodo, a Nollywood actress, wed her younger beau, Bobby Marris, today, January 5, in a customary ceremony.
According to prior reports, Uche Ogbodo and Bobby Maris were planning a traditional wedding in her native Imo State.
According to rumors, Uche Ogbodo is concealing the event from the public since she had previously lied about being legally wed to the father of her second daughter.
In a recent update, images and videos from the low-key wedding have appeared online.
Contrary to rumors, Uche Ogbodo released videos from the wedding ceremony to her Instagram story, showing that she isn't embarrassed to marry a younger man.
Uche Ogbodo gushed over her marriage and declared that she is now known as Mrs. Bobby Florentus Ugwoegbu.
Promising to share more photos and videos from the wedding, she wrote,
"ALREADY MRS BOBBY FLORENTUS UGWOEGBU BUT HAD TO BE DOUBLE SURE. CONGRATULATIONS ARE IN ORDER. VIDEO N PICTURES COMING SOON".
Since the actress was previously married to football player Apo Arthur and the union ended in divorce, this will be her second marriage.
She eventually fell in love again, this time with Bobby Maris, a budding artist, and the two of them have a daughter.
For more updates, always visit dailygam.com