Entertainment
Uche Ogbodo Cries Out As Husband Rejects Her Food Because 'She Denied Him On Bed' – [Video]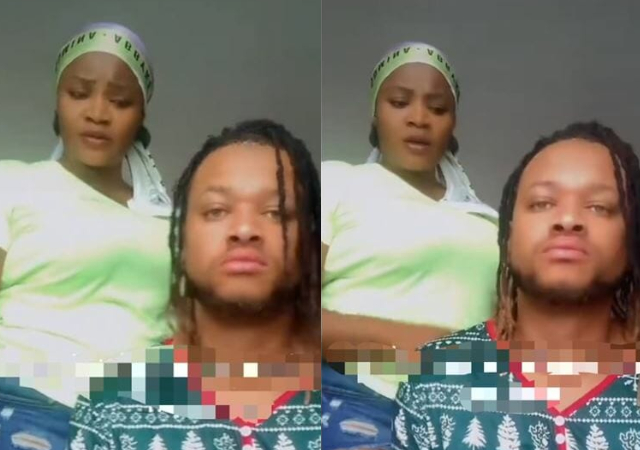 Uche Ogbodo, a well-known Nollywood actress, has turned to social media to bemoan and express surprise after her husband Bobby Maris rejected her food because she refused to have sex with him.
The mother of two posted a video to Instagram of the moment she entered the room where her husband was seated to inform him that his supper was ready.
She claims that he ignored the original call placed, which led her to arrive on her own. Bobby Maris, however, promised that he wasn't interested in the meal when he was informed that his food had been served.
Uche Ogbodo, who initially seemed a little perplexed, had to enquire about the issue before he unabashedly stated that she had rejected his touch last night, and his rage is obviously in revenge.
Uche Ogbodo attempted to get him to come and eat, but he refused and commanded her to keep her hands away when she touched him.
For more updates, always visit dailygam.com