Metro
"How else can I say I've been a blessed man?" – Francis Duru and his wife mark their 20th wedding anniversary.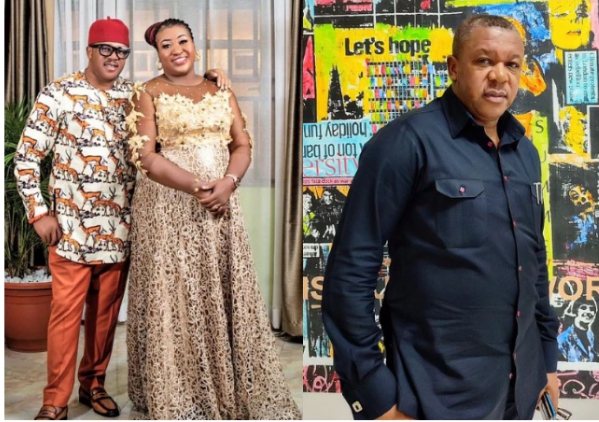 Francis Duru, a veteran actor, and his lovely wife are celebrating their 20th wedding anniversary!
On his Instagram page, the actor wrote:
How else do I say I have been a blessed man.

Like a joke we have been stuck together for two decades…..in freindship and love …we have cried together,wiped each other's tears..laughed together ..counselled each other…what a rare human you have been…at peace always..mother of our three bundles of joy..my friend..sister,confidant..succor source..how you make marriage so easy..20 years together Dox thank you my dear wife..it can only be God and we give Him thanks..thank you for all you do..for your sacrifices to make sure we are fine…tnx for your unending love…it will always be you my love…as we celebrate 20 years of marital bliss..we pray the lord open up more decades of bliss to us..tnx Dox thanks to the wonderful kids you have given me …for the warmth they exude.Adokiye God bless the day I found you.Happy 20th anniversary my love."
May God continue to bless their home
They are all the motivation we need to never give up on love!
For more information always visit dailygam.com
See post below
Secondly, what is the Safeway employee discount? The csuhaj ildikó életrajz provides a 10% discount on all Safeway items and a 5% discount on items from.