Entertainment
"I am too loaded to be empty"-E-Money, a billionaire, celebrates his birthday by channeling royalty.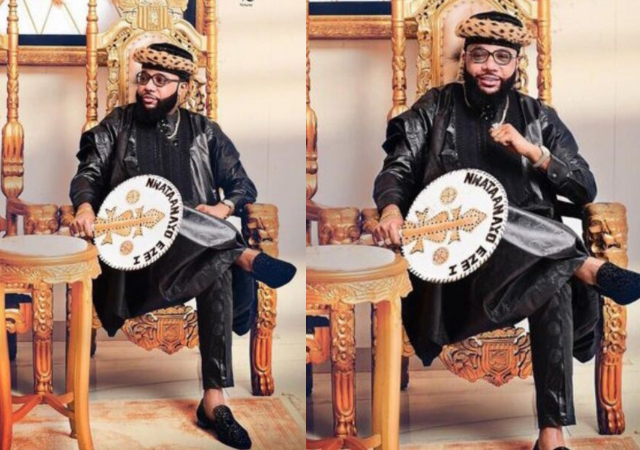 Emeka Okonkwo, a billionaire businessman better known by his stage name E-Money, was born today.
To celebrate turning 40, the CEO of 5-Star Music posted fresh images on his Instagram profile.
He thanked God and thanked him for blessing him with a new year full of blessings.
The wealthy businessman said in his hashtag that it is too late for him to fail and that he is too loaded to be empty.
"THANK YOU GOD FOR GIVING ME A NEW YEAR OF FULL OF BLESSINGS. HAPPY BIRTHDAY TO ME!".
For more updates, always visit dailygam.com