Entertainment
"Is your belle a generator?" – Comedian Lasisi Elenu confronts her very pregnant fiancée about her longing for the scent of gasoline.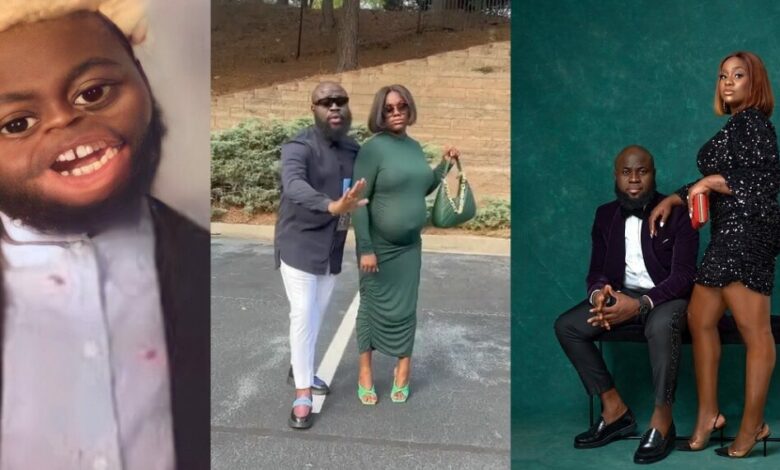 Lasisi Elenu, a popular Instagram comic, has expressed concern over his fiancée, Nonso Adika's strange appetites since she became pregnant.
While uploading a sweet video with his very pregnant wife-to-be on Instagram, the skitmaker revealed that she once drove to a gas station to absorb the fragrance of fuel.
He wrote;
"Thought those stories of pregnant women having ritualist and ogbanje cravings were mere tales, my brother my sisters, I say unto you, it is not oo.

Forget this video wey we dey do like normal human being, nothing is normal. I repeat nothing is normal. this woman's urges dey always fear me.

Because how can, how can someone want to just take a drive to 'filing station' to smell fuel.. Abeg na YAMAHA generator dey your bell.

Shoutout to all the mothers and pregnant women."
For more information always visit dailygam.com
Watch the video below,