Global News
Kenya: Seats are empty in Uhuru Gardens as Ruto preside over the Mashujaa celebrations.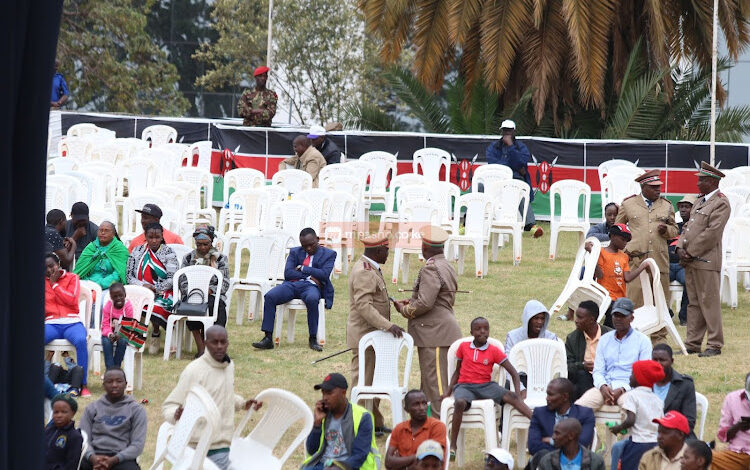 Despite the fact that Kenyans were celebrating Mashujaa Day, there was a small crowd at Uhuru Gardens.
Even as President William Ruto inspected the line of honour, a Mpasho spot check showed empty plastic chairs at the Garden.
Unlike in the past, many Kenyans would flock to hear the president on this day.
However, there were many empty seats at the Garden today.
Ruto and Kenya's first lady, Rachel Ruto, had arrived earlier for the festivities.
Ruto entered his ceremonial open Land Rover, dressed in a black suit and crimson tie.
As he was escorted around the arena by the presidential motorcade, he waved to the euphoric audience singing welcome words.
For more information always visit dailygam.com
Photo Speaks