Entertainment
Moment Chris Brown throws a fan's phone into the crowd after she refused to acknowledge him while he danced on her lap. [Video]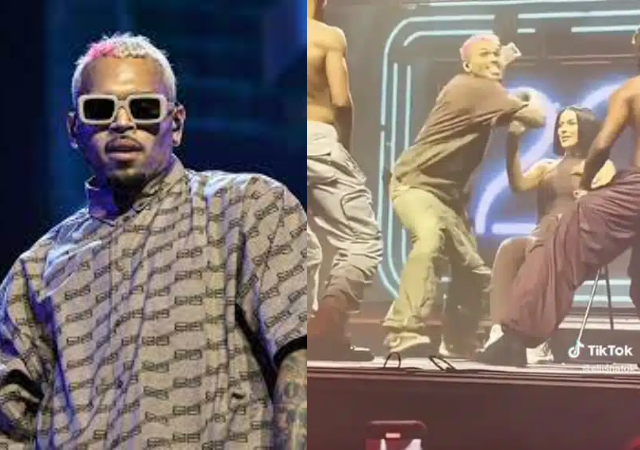 Chris Brown, a US rapper, is currently trending on social media after he threw away a fan's phone while performing a lap dance for her.
Chris Brown's "Bad Influence" tour has been going on for a time. The musician, who is known for his dance skills, chose to give a fan a lap dance.
She was watching Brown and his band perform for her from a chair on stage while holding her phone. Fans did not go unnoticed when she picked up her phone at random and texted them.
Supporters in the audience became enraged because many of them would have given anything to be in her shoes. The fan didn't see the performer as he danced and groped her.
When the song's lyrics mentioned "dashing a phone," Chris Brown really grabbed the fan's phone and hurled it into the audience.
Outrage erupted as many people couldn't believe what they were seeing. Later, it was revealed that the concerned fan was able to get her phone back.
For more updates, always visit dailygam.com
Find contact and Bay County Library information for business people in our free business information database. This directory covers Justin Goodson.