Entertainment
Moment Tems performed for a fan on stage who was physically handicapped [Video]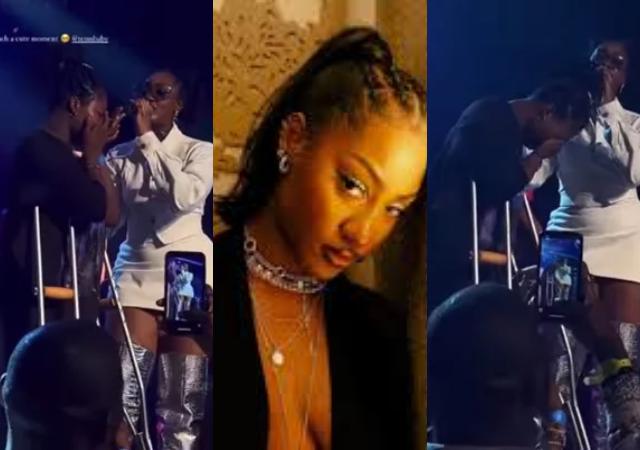 Online hearts have been warmed by the touching moment Tems caused a physically challenged female fan to break down in tears.
The singer of the song "Try Me" decided to bring the woman to the stage as she was singing at her Live In Concert in Abuja.
She needed assistance getting to the stage where Tems sang beautifully just for her because she was using a set of crutches.
In a viral video, the girl could be seen sobbing as the singer comforted her by touching her shoulder and singing to her.
Internet users had opinions about the incident; although some praised Tems, others thought that she should have given the woman financial support.
For more updates, always visit dailygam.com