Entertainment
I'm looking for a lady with a "sensible backside" for marriage. Speed Darlington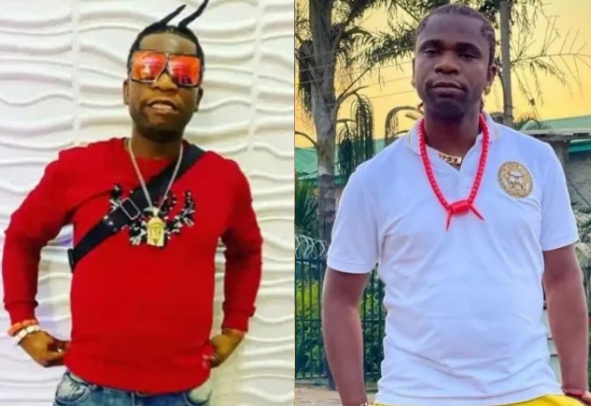 Speed Darlington, a popular musician, rapper, and internet sensation, has announced his desire to marry.
In an online video, he revealed the type of woman he is looking for: one with a "sensible backside."
Speed Darlington issued an open invitation to single ladies interested in dating and possibly marrying him.
According to the 'Akamu' singer, he is ready for marriage, and one characteristic he would like the 'lucky' woman to have is ny**sh. (derriere).
The influencer from the United States emphasized that he wants to marry a woman who not only has a nice body but is also well-endowed behind the scenes.
He stated that he would gladly overlook the woman's excesses as long as she had what he desired.
Speed Darlington, on the other hand, stated that the woman should not expect him to relocate her to the United States.
He said; "I'm looking for a girl to marry. If you're a girl with a nice body, I'm heavily into nyxxsh. I value nyxxsh so much that I'm willing to do 'eyes left' to your bad character if the nyxxsh makes sense.

"You are not going to America! You are not going to America! If I wanted an American wife, I for marry black American or white American but I didn't.

You will stay at home while I go to America and come back from time to time," he added.
For more information always visit dailygam.com