Entertainment
No one in my family is grumbling," singer Mr. P responds after being dragged of kissing a female admirer.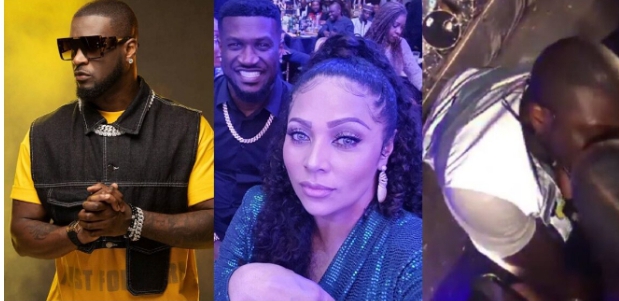 Mr. P, a well-known Nigerian artist, has addressed the criticism that followed the release of a video showing him sharing a kiss with a female fan while performing live.
The footage of the musician, who is married to Lola Omotayo-Okoye, passionately kissing an unknown female fan, went viral, setting tongues buzzing.
Following their reunion last year, Mr. P and his twin brother Paul Okoye are currently on a world tour. During one of his performances in one of the chosen cities, Mr. P passionately kissed a female fan, which caused a stir online.
A viral video of the incident shows Mr. P bending down from the stage and moving toward the female fan, who then grabbed his face and gave him a passionate kiss.
Reacting to the video, a Twitter user wrote, "This is so irresponsible! Unprofessional too. What was he thinking?? Isn't he married? This is crazy 😂".
In response to the criticism, Mr. P responded on his Twitter account and noted that no one in his family has voiced any concerns about his behavior on stage.
"On stage! I throw my cloths, shoes, and even throw good and passionate KISSES💋! 😂😂😂No one from my family is complaining! Why e Dey pain u?😂🤣😂🤣 Pls allow us to continue our Tour in peace!" He tweeted.
See the post below;
On stage! I throw my cloths, shoes, and even throw good and passionate KISSES💋! 😂😂😂No one from my family is complaining! Why e Dey pain u?😂🤣😂🤣 Pls allow us to continue our Tour in peace! #Psquare100CitiesWorldTour🌎

— Peter Okoye MrP (@PeterPsquare) September 24, 2022
For more information always visit dailygam.com